The Metaverse is an increasingly attractive consumer channel for companies across the world. With major marketers like Coca-Cola, McDonald's, and P&G all executing activations in the Metaverse – even though Gartner reports that more than a one-third of consumers (35%) have never heard of the term.
This contradiction is further fueled by the blurred lines between playable worlds (games) and other virtual experiences like Facebook's Horizon Worlds. Regardless, online gaming has already trailblazed a path to what will become the Metaverse. Where the video game industry has blossomed into a $150+ billion/year behemoth by embodying concepts like persistent virtual spaces.
Still, there is a massive gap between mainstream consumer familiarity and the focus marketers have placed on the nascent space. Mostly because immersive experiences are novel to many outside the worldwide gaming community.
That reality puts a premium on garnering the attention of gamers – users most comfortable navigating virtual worlds. So, while pop music superstars like Arianna Grande and Lil Nas X have enough gravitas to pull mainstream audiences into Fortnite and Roblox for their virtual concerts. The critical question is, can non-playable virtual experiences engage the world's 3 billion gamers?
To answer that question, the following outlines how Smirnoff – a vodka brand owned by the British company Diageo – can execute a Metaverse activation that resonates with esports fans and gamers.
Playing to win
Minh Le and Jess Cliffe created Counter-Strike as a Half-Life modification (mod) in 1999. Video game developer Valve, recognizing the mod's potential, then bought the intellectual property and released, together with Le and Cliffe, the first non-beta version in September 2000 on PC.
The franchise's current iteration – Counter-Strike Global Offensive (CSGO) – boasts a rich competitive history as one of the most popular esports titles of all-time. The game also has a cult-like following with tens of millions of fans and players across the globe.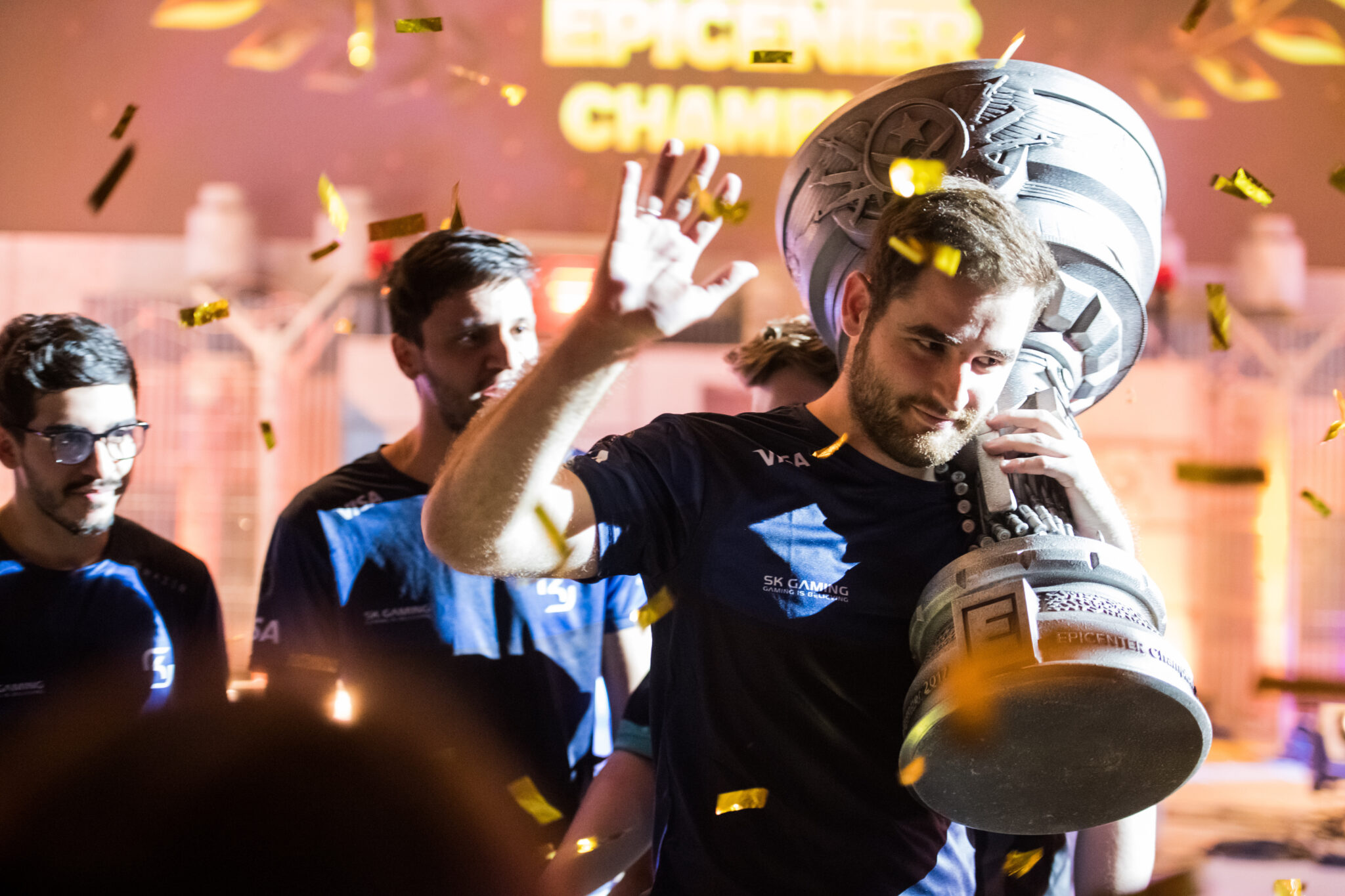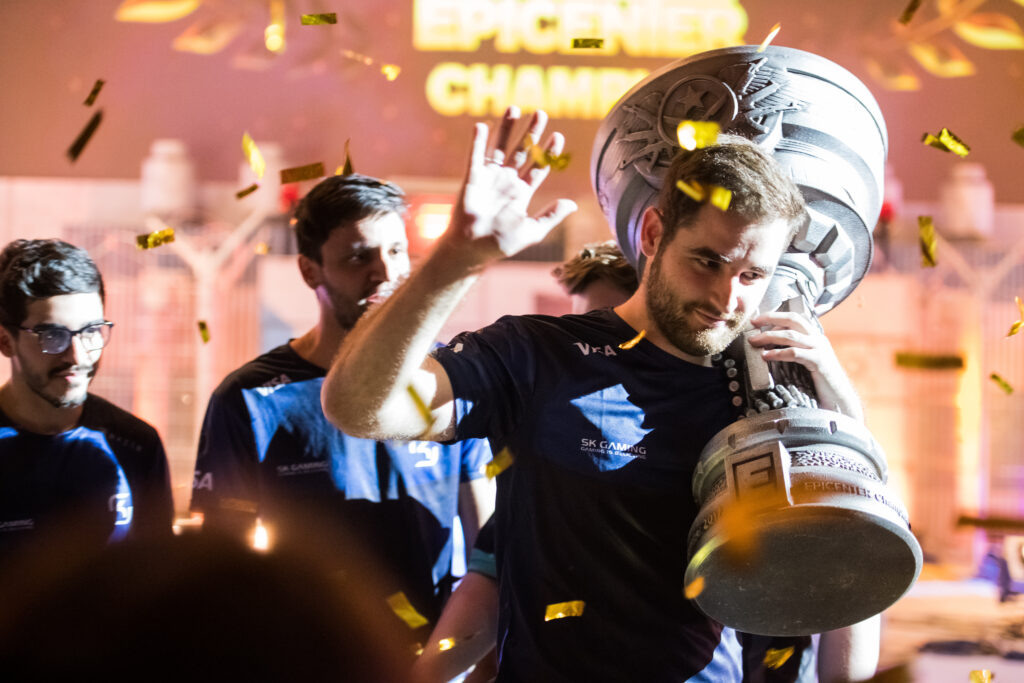 Game titles like CSGO strike the difficult balance between being both a mass media product and a personalized experience precisely because they are playable. That is because play, a behavior marked by fun and spontaneity, can be enjoyed by many and uniquely personal all at once.
Enjoyment is the emotional context that connects players/fans to each other and inspires passion for a game, which creates the foundation for community. Likewise, effective brand activations in the Metaverse must establish new and/or tap into existing emotional content that appeals to target audiences.
Painting the Metaverse R.E.D
Smirnoff can effectively activate by sponsoring the creation of a Counter-Strike (CS) Hall of Fame in Decentraland – a 3D virtual universe that allows users to buy virtual land. Sporting halls of fame are regarded as a type of museum dedicated to celebration of athletic prowess. This activation would deliver the same for elite digital athletes who have excelled at competitive Counter-Strike.
And while some have given voice to the potential pitfalls of alcohol advertising in esports and gaming – since they attract younger audiences. Alcohol brands like Anheuser-Busch and Miller Lite both inked esports sponsorships in 2022 – with the latter also setting up a virtual bar in Decentraland.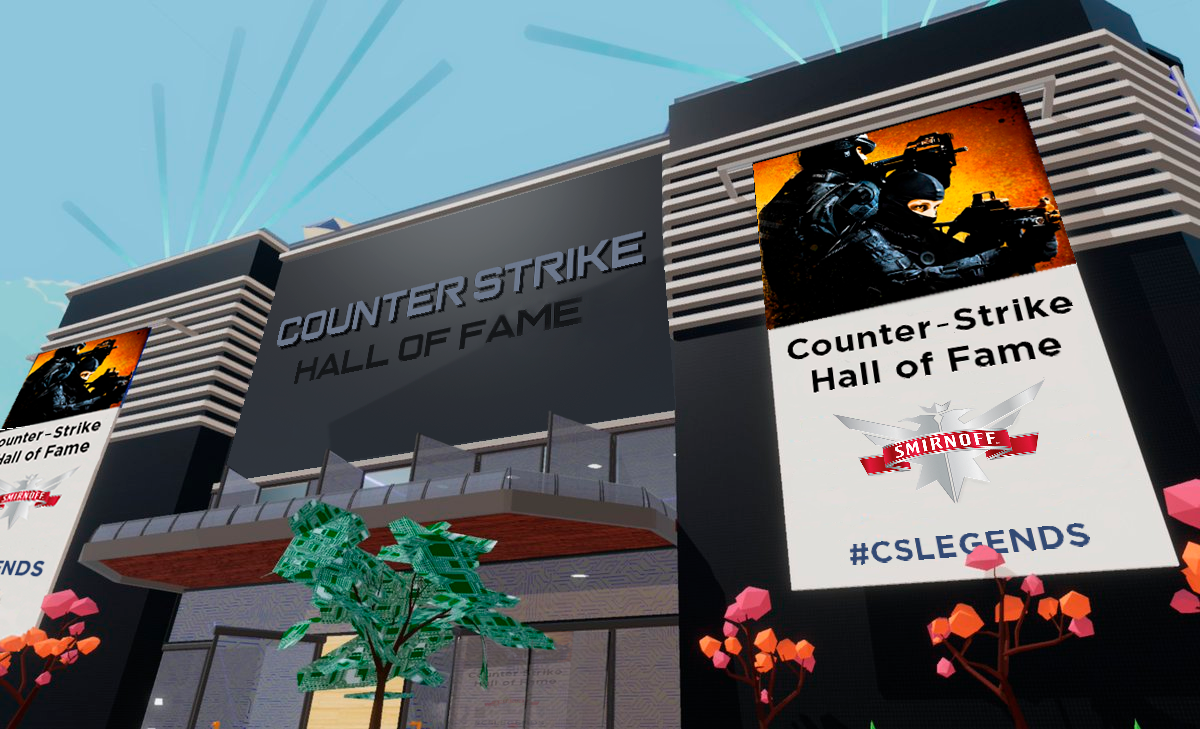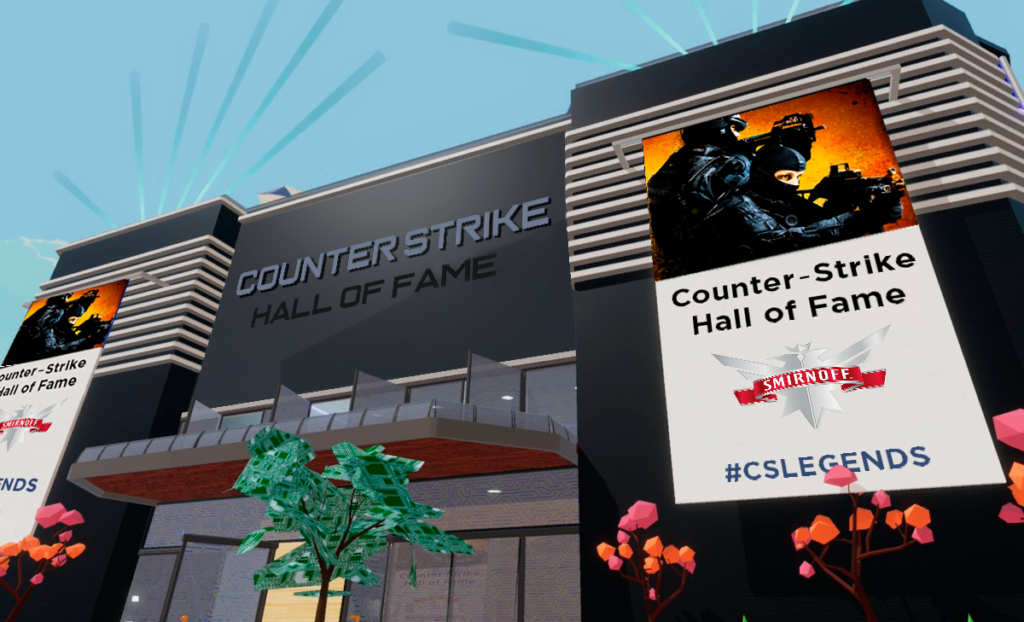 Similarly, Smirnoff's CS Hall of Fame would both commemorate the game's competitive legacy and increase brand visibility in the Metaverse.
This activation aligns with R.E.D. marketing principles – pioneered by Yum! Brands CMO Ken Muench and former CEO Greg Creed – which states that products must:
Have something that is particularly relevant (R) to a consumer need
Be easy (E) to notice and access
Stand out as distinctive (D) in the consumer's mind
The following describes how a Counter-Strike Hall of Fame experience sponsored by Smirnoff communicates relevance, ease, and distinctiveness to esports fans across the globe. It also demonstrates how to effectively engage gamers through non-playable experiences.
Relevance
Smirnoff's roots date back over 160 years, which aligns well with a virtual "shrine" where legendary digital athletes become "immortal" when elected. Plus, Counter-Strike's (CS) impressive longevity – still popular twenty-one years after original release – makes for a good demographic fit with fans old enough to legally drink.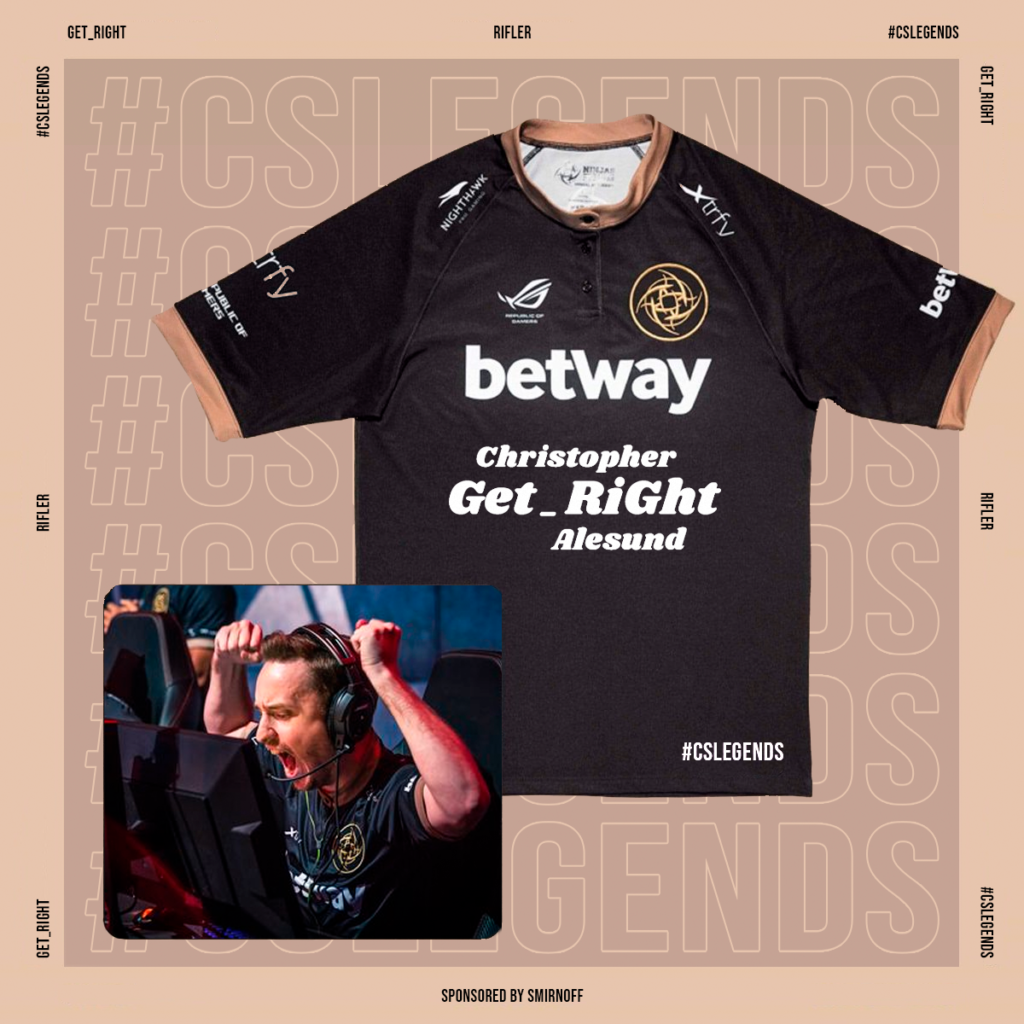 The timeless relevance of a game title that co-creator Minh "Gooseman" Le admitted years ago even he thought, "was going to die out," is a testimony to a committed, hardcore fan base. Smirnoff can tap into the CS community's deep well of nostalgia by erecting a virtual monument to some of its greatest players of all time.
The positive emotions invoked by over two decades of history are invaluable for "activating" memory structures that elicit a behavioral (consumer) response. Why? Because research suggests that positive emotion is linked to enhanced association-memory.
Ease
Video games are a digitally native activity where players do not need to occupy the same physical space to participate in a shared experience. This ease of access is a leading reason that the video game industry outpaces other entertainment venues like film and music. Electronic sports, on account of a similar dynamic, feature a global fan base of 489 million (according to a 2021 Newzoo estimate).
Likewise, Smirnoff can provide immense value for esports fans everywhere by hosting the Counter-Strike Hall of Fame in a virtual environment that is easy-to-access regardless of physical location. Such that, whatever reservations gamers harbor about non-gaming virtual worlds would pale in comparison to the ease of experience.
Consider how difficult and expensive travelling to a brick-and-mortar version would be for fans in certain parts of the world, for comparison. Plus, ease of access will not only lift Smirnoff's brand exposure among esports fans, but also other Decentraland landowners who frequent the platform.
A partnership between Horizon Worlds and major esports teams like Team Liquid, Fnatic and G2 Esports would make it easier for players and fans to connect in a virtual social space. To compare, imagine the complexity of arranging something similar in a physical setting.
Not to mention, an easy-to-understand experience hosted in Horizon Worlds would help boost purchase consideration for products like Oculus Quest 2 among tech-friendly esports audiences.
Distinctiveness
One of the most common Metaverse pitfalls is copy-and-paste brand activations. This is when companies carbon copy something (a product, service, etc.) into a virtual experience. The idea is if people like something in physical form, they will like its virtual equivalent.
Unfortunately, this tactic kills the invaluable opportunity to differentiate your brand from competitors, who all will eventually offer something similar. For example, it is only a matter of time before every fashion brand is selling digital clothing for avatars and every e-commerce company has a virtual storefront.
On the other hand, a Counter-Strike Hall of Fame is an entirely unique experience that does not currently exist in physical form, nor can it be easily copied by a competitor. That means esports fans and gamers will be highly motivated to participate in what amounts to a one-of-a-kind offering.
Not to mention, a Decentraland activation distinguishes Smirnoff from the growing list of alcohol beverage brands that simply sponsor an esports team or gaming creator.
---

Join the leading esports marketing newsletter for FREE! Sign up today