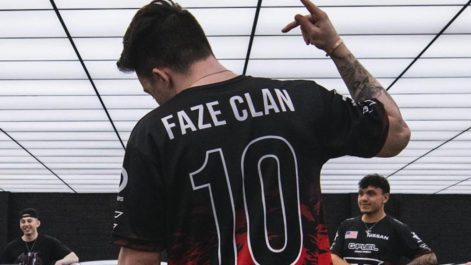 Winning Social Media for Esports Teams
November 19, 2019

Tags: social media marketing, FaZe Clan, esports audience analytics, Overwatch League, Team Liquid

Categories:analytics, eSports iQ
"I think a lot of people who bought into teams, not the esports themselves, had no idea how bad a business it was, no idea"

Mark Cuban on FAIR GAME with Kristine Leahy
As more financial data (confirmed and estimated) on leading esports organizations goes public, one thing is clear: Teams don't own/control the primary commercial levers across the competitive video game marketplace. 

However, successful organizations have crafted brands around the esports experience, and, despite sky-high valuations, are mainly in the business of: 
Marketing in tandem with other brands via sponsorship & partnership
Monetizing fan support via merchandise & product sales.
Both are heavily dependent on effective marketing techniques. And since social media is glue for competitive video game communities, let's take a data-driven look at three social media marketing best practices by esports teams. 


FaZe Clan on Instagram
Approach: FaZe Clan consistently uses Instagram photos to promote the organization's lifestyle brand to its 7M+ followers.  

Reality: Esports fans on Instagram reported 8 times more purchase intent towards clothing & footwear vs. those on Twitter. Also, according to Shopify, Instagram visitors go on to make a purchase 1.08% of the time vs. 0.77% for Twitter visitors. Meaning, FaZe Clan's Instagram impressions are far more likely to convert to merchandise purchases, compared to Twitter.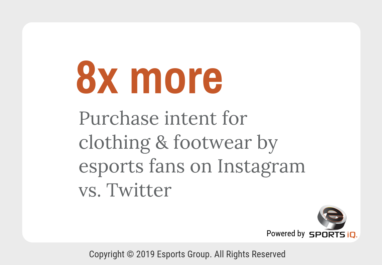 Results: FaZe Clan's Instagram content strategy is aligned with the channel's audience behaviors. This contributes greatly to success with online merchandise, and several brick-and-mortar events including a retail arcade store – FaZe Arcade.  


Team Liquid on Twitter
Approach: Team Liquid manages a dedicated Twitter account for its LCS team. 

Reality: Esports fans on Twitter are twice as likely to follow League of Legends than those on Instagram. Making Twitter an ideal channel to focus on this audience segment.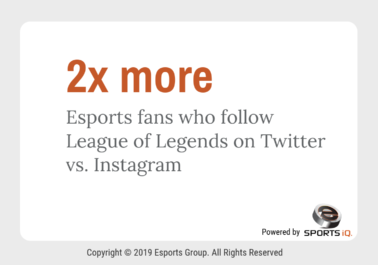 Results:  Team Liquid can create hyper-relevant content to counteract esports audience fragmentation. This has attracted 200k+ followers for their League-specific account. 


Overwatch League teams on Discord
Approach: Overwatch League (OWL) teams partnered with Discord in 2018.
Reality: 41% of esports fans on Discord follow the OWL, which is close to League of Legends (44%) and CSGO (43%) – titles with deeper histories and larger global audiences.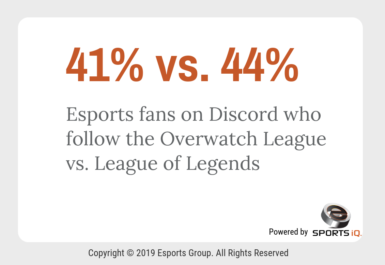 Results:  Discord – with 14M daily active users – is a major touchpoint for gaming communities. OWL teams are positioned to use the tool as a fan acquisition and retention funnel.  


Sources
All non-attributed insights are generated by eSports iQ and based on the social data (English speaking) of:
5,000+ esports fans who use Instagram 
5,000+ esports fans who use Twitter 
3,000+ esports fans who use Discord 
eSports iQ uses AI/machine learning to produce audience analytics that help you understand digital sport fans, their interests and how to interact with them. 
---