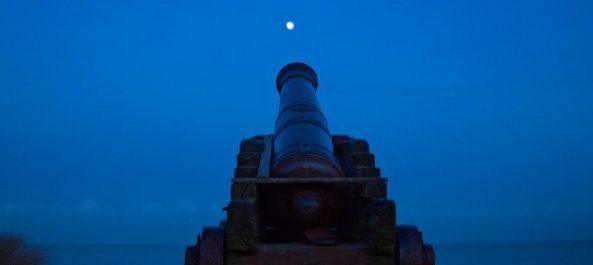 Winning with eSports Advertising – Part II
August 10, 2016

Tags: MeUndies, advertising, brands, eSports, LCS

Categories:Advertising, Brands
Part I of the series can be found here.
The year 2016 has seen increased sponsorship and advertising spend in eSports, to the tune of an estimated $661 million – according to SuperData Research. Yet, effective advertising techniques for eSports demographics are far from widely established. Sky-high rates of ad-block software usage further complicate matters – especially among millennial aged and gaming-centric segments.
One of the main reasons for rising ad-block usage rates is distaste for interruptive advertising common online – where eSports consumption thrives. So while competitive video games provide a unique narrative for brands to inject messaging, aimed at hard-to-reach segments. General patterns still apply. Accordingly, impactful campaigns – targeted at eSports audiences – must creatively navigate certain roadblocks.
A Success Story
The recent MeUndies partnership with competitive gaming organization Immortals, and their North American (NA) League of Legends LCS team – has produced a solid model for effective brand communications in eSports. Billed as, MeUndies Presents, it offers brands a roadmap for capturing mindshare within hard-to-penetrate eSports segments.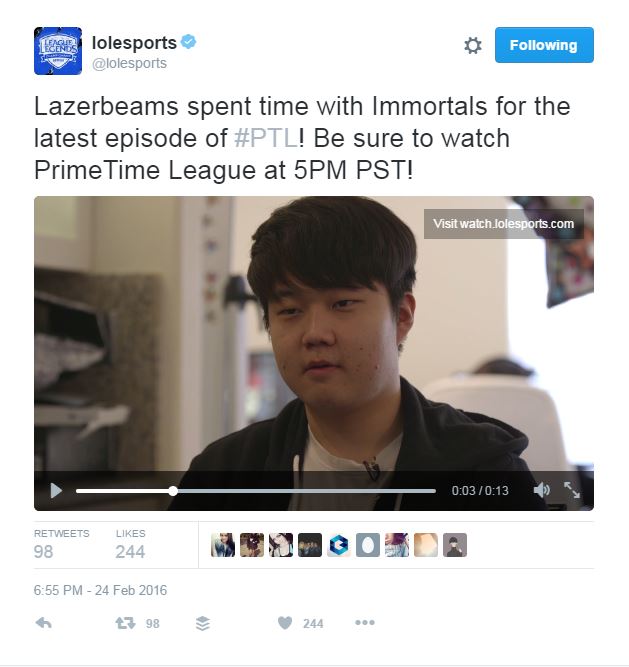 The relationship began when MeUndies' – whose company is full of gamers – stumbled across an unintentionally hilarious teaser vid; in it, Huni – an Immortals player – admitted to not owning any underwear. The MeUndies team decided to send him some swag. After which, Huni convinces his Immortals teammates to join the comfy undergarment bandwagon.
The Immortals LCS team then entered a partnership to sport MeUndies briefs and loungewear during games. The team will also receive an unspecified, performance-based fee.
Wait, are you advertising?
MeUndies' approach, from the colorful backstory to its brand activation, exhibits an authenticity that's necessary for success with eSports audiences. In addition to a social media campaign, the Los Angeles-based undergarments company rolled out a series of online videos featuring Immortals players. The videos – Quest for Immortal Love and Silky – are working best practices of how non-endemic brands can creatively weave advertising messages into an eSports-friendly format.
"We are tapping into their audiences in a way that aligns us with their interests rather than kind of like shoving products down their throat."

— Greg Fass, head of partnerships and influencer marketing at MeUndies, in Adweek
In addition to being laugh-out-loud-worthy, the videos are ideal eSports "commercials." Part spoof, part creative content, and part brand awareness vehicle – the content doesn't even feel like ad. Most importantly, the videos encourage viewers to watch more than once, and are:
Highly shareable and conversational – 200+ comments on both YouTube and Facebook
Short form entertainment – less than two minutes in length
Encourage a consumer experience – 20% off at http://MeUndies.com/Immortals
The above format provides an appealing wrapping for brand messaging. Since success with eSports audiences isn't just an issue of creating good ads – see: memorable. Rather, it's advertising without advertising.
Hip-Hop, circa 1994
Still, MeUndies has the luxury of employing gamers who already understand the eSports opportunity. The value chain isn't as evident for other less tuned-in, non-endemic brands. To them, eSports looks a lot like hip-hop music once did to advertisers – in a time before Dr. Dre was an Apple executive, Samsung counted Jay-Z as a partner, and Chrysler commercials featured Snoop Dogg. Specifically, 2016 eSports is very much similar to hip-hop in the mid 1990's.
In 1994, St. Ides – a little known malt-liquor brand – decided to recruit hip-hop group Wu-Tang Clan to star in a 30-second commercial. At the time, brands were hesitant to associate with the fast-growing urban music genre. They didn't understand the culture, its fans, or the medium – and didn't know where to begin. In the same way that some today assume eSports will remain mostly "a thing for gamers." It was believed that hip-hop was niche music for minority communities only.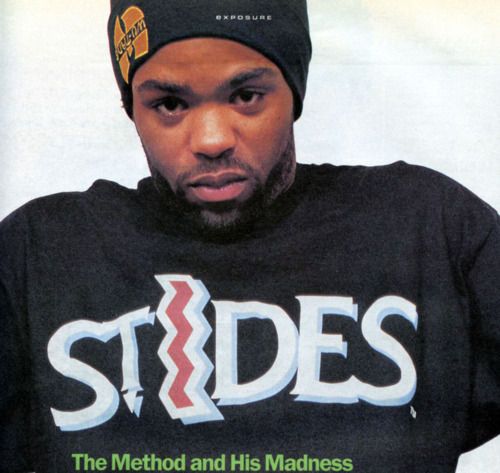 Instead, the St. Ides commercial with Wu-Tang marked an inflection point for hip-hop – gaining widespread commercial and cultural appeal from there forward. Likewise, an increase in well-executed campaigns, like MeUndies Presents, is a strong indicator of what could be a similar ascent for competitive video games.
A look forward
The MeUndies and Immortals partnership was entirely unplanned. However, there are a growing number of networks vying to broker similar relationships – for the estimated 59% of marketers at consumer brands planning to increase influencer budget in the next 12 months (Forrester Research). So while influencer networks are nothing new, a fresh class is emerging.
One example is PowerSpike, which not only connects brands and Twitch broadcasters, but also enables 15-45 second video ads to be stitched directly into the livestream. The videos are processed as native in-stream content and can't be filtered by ad-block software, e.g. pre-roll ads. As the trend towards participatory media intensifies, livestreaming will continue to grow in scope. And brands, intent on reaching millennial minded audiences, can't afford to ignore these influencers and their audiences.
"PowerSpike is an Influencer Network for Twitch broadcasters and brands to collaborate for branded content and in-stream advertisements. Our platform empowers brands to seamlessly connect with broadcasters in an open marketplace to collaborate for influencer based campaigns."

— Angelo Damiano, PowerSpike CEO
So instead of depending solely on Twitch ad buys, brands can create/deliver/monitor campaigns for individual broadcaster channels – through platforms like PowerSpike. Continued emergence of this paradigm will encourage other well-executed campaigns like MeUndies Presents – while also boosting their reach and effect.
---
Join the eSports industry's #1 weekly newsletter for FREE! http://eepurl.com/b_Cca5