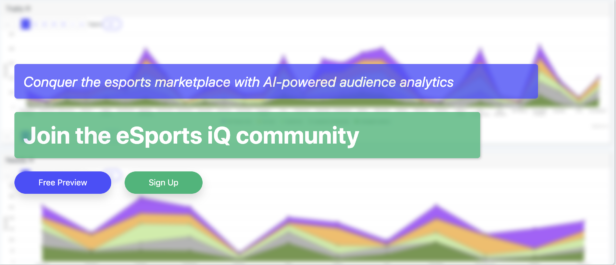 Three Truths about Esports Monetization
July 17, 2019

Tags: esports audience analytics, business models

Categories:analytics, eSports iQ
"Revenue cures everything in the business world."

Jon Taffer
Last month's buyout of Infinite Entertainment, by Immortals Gaming Club, created one of the world's largest esports organizations. However, it also highlights prominent questions around esports-related business models. What is the current state of esports monetization? 

To answer as much, let's take a data-driven look at three key realities.  


Competition for spend
The video game industry generates $100+ billion per year, by capturing a tremendous amount of attention (and revenue) from consumers across the globe. Likewise, commercial offerings targeting esports consumers must navigate the immense gravitational pull of game ecosystems.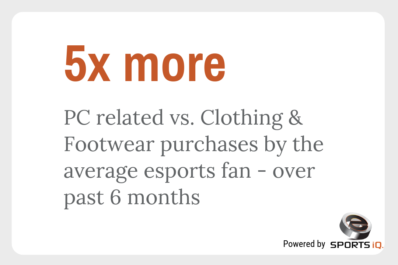 For example, the average esports fan reported 5 times more PC related purchases than clothing and footwear – over the past 6 months. The trajectory of esports business models tied to merchandise sales, e.g. pro teams, is directly affected by this reality. 

Accordingly, esports revenue maximization must account for an array of consumer behaviors and patterns.


Fandom is the future
As transmedia storytelling continues to gain momentum, millennial interest in fandoms will emerge as a key commercial driver. The recent Marvel + Team Liquid partnership hints at a future where different fan categories increasingly blend.  


Towards that end, it's important to understand the strength and relevance of overlapping fandoms. For example, 58% of Team Liquid fans are interested in the Marvel Cinematic Universe. Whereas, only 6% are interested in cryptocurrency. 


Influence over everything
In an increasingly digital world, content is king. Where platforms like YouTube and Twitch – with near zero access barriers – allow video game content like esports, to thrive. Additionally, they have helped birth a new generation of gaming influencers. 

 Likewise, a wide spectrum of personalities exert influence on digital sport fans. This includes content creators like Ninja, and casters like Eefje "Sjokz" Depoortere.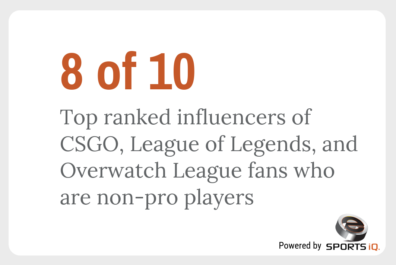 Specifically, 8 of the top 10 influencers among CSGO, League of Legends and Overwatch League fans are not affiliated with a professional team. These unique dynamics have massive implications for brands and advertisers seeking to connect with esports audiences.  

eSports iQ uses AI/machine learning to produce audience analytics that help you understand digital sport fans, their interests and how to interact with them. 
---