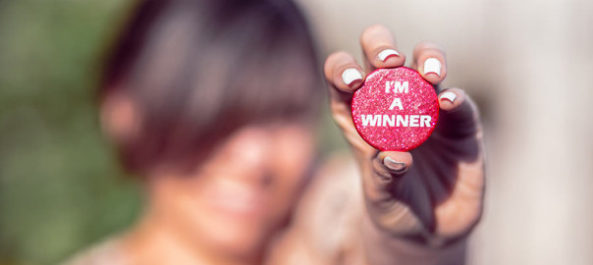 The Brand Paradigm in eSports Sponsorship
March 22, 2016

Tags: brands, Brisk Mate, eSports sponsorship, OpTic Gaming, PepsiCo

Categories:Analysis, Brands, Marketing, outlook, Sponsorship, sports
The words "brand" and "branding" have long since become cliché. From its roots in the world of commercial products, the term is now apart of common vernacular used to describe everything from companies, people, and even intangible concepts. A brand represents the distinguishing symbol(s), which encapsulates both factual and emotional characteristics affecting perception of an identity. Regardless of overuse, the power of brands is real; a fact which is beginning to emerge in the world of eSports. The recent partnership between PepsiCo and Optic Gaming demonstrates how brands, outside the video game industry can leverage the brand value of eSports properties as sponsorship vehicles.
Competition breeds loyalty
Today traditional sport is a well-recognized and trusted sponsorship platform. According to IEG, North American sports sponsorship spending totaled $14.99 billion USD, representing a 4.5% increase over 2014 levels. A key driver for the growth of sport as a sponsorship vehicle is its ability draw audiences across any number of social, regional, and even cultural divisions. People not only watch sports but they support, cheer, and develop strong ties with various teams, players and events. Sponsors, and their brands, are then able to benefit from creating affinity with the various brands present within these competitive ecosystems.
The same dynamics exist in the world of competitive video games, albeit with a somewhat different bend. The partnership between American eSports team/competitive gaming company, OpTic Gaming, and PepsiCo, demonstrates how brands outside the eSports arena can leverage brand power within it. As title sponsor, the newly launched Brisk Mate will immediately benefit from the spike in awareness across OpTic's comprehensive competitive reach– teams in multiple game titles – and digital channels – over 1.2 million Twitter followers and 1.2 million YouTube subscribers. While only time will tell how this affects actual sales of Brisk Mate, and details about the dollar amount of the title sponsorship weren't publicized, OpTic provides a readymade and vetted marketing channel to scarcely available demographics.
Why does it matter
For products targeted specifically at video game play, the benefits of close affiliation with eSport brands are evident. Yet there's an unexpected boon for non-gaming products and/or brands: better positioning for marketing messages. In essence, non-endemic brands immediately stand out against the cluttered backdrop of companies like hardware manufacturers already heavily targeting eSports audiences. For Brisk Mate, there is serious value in carving out early space as a drink that is consumed around eSports; especially when compared to the high costs of similar exposure in the world traditional sports.
Basically, sponsorship of an eSport property affords a share of its brand equity. Applied correctly, this equity holds substantial cachet amongst the very type of audiences to which sponsors are seeking access; a credibility that would be hard to attain otherwise. As a result, matching the right flavor of brand equity, presented by the eSport property, with sponsor goals/objectives is absolutely critical. Smartly designed partnerships provide a sort of VIP pass to inner-most parts of the eSports community; access that's incredibly valuable in achieving an acceptable return on the investment.
Join my FREE weekly newsletter and stay connected to the business side of eSports – http://tinyletter.com/afletcher
---
Alex Fletcher is founder & CEO at eSports Group, an eSports strategic consulting firm committed to meeting the demands of companies that want to reach young, digitally-minded consumers. Based in the Washington DC area, he consults and advises with companies to ensure the best possible returns in the eSports industry. Follow him on Twitter – @FletchUnleashed or contact by email – afletcher@entivagroup.net