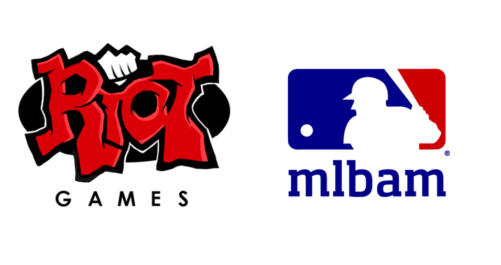 Riot, MLBAM and an Esports Landmark
November 28, 2016

Tags: MLBAM, media rights, LCS, Riot Games

Categories:Media, Money, sports
"We do not remember days, we remember moments."

— Cesare Pavese
Historical moments are funny – they never seem so historical in the moment. Case in point: the $200M deal between Riot Games and Major League Baseball Advanced Media (MLBAM). This deal, if closed as reported, will fundamentally shape the future of League of Legends esports – and the wider competitive video game landscape. Here's how:
New chain of command
Esports is coming of age – in the shadow of a sports industry worth $67 Billion in North America alone. Meaning traditional sports power players – like MLBAM – will continue to partner with the esports ecosystem as a competitive measure. In this case, Riot still owns the intellectual property (IP) for League of Legends outright, but now has some very serious stakeholders in its esports scene.
And media rights revenues aren't free. MLBAM will exert influence on the format of League of Legends (LoL) esports. In the same way that television broadcasts partners affect major sports leagues –game start/end times, scheduling, etc. This new dynamic will also alter everything from video-on-demand (VOD) availability to shoulder programming – game coverage, exclusive content, and more.
However, while enhanced quality, content curation and discovery could help attract more casual, first-time viewership. LoL esports could also lose tangential gaming audiences as it moves away from livestreaming platforms like Twitch. Ultimately, the MLBAM deal is about monetizing the consolidation of LoL esports content.
Outlook:
Audience development techniques for LoL esports – live stream engagement, content optimization – will grow exponentially over the next two years.
The clock is ticking for Riot to equitably share new revenue with players and teams.
An organization will arise to represent the collective financial interests for pro LoL players
LCS makeover
All progress comes with a cost. For example, a consistent cast of competitive teams – across the reported 2,100 regular season games included in the deal – is a positive from MLBAM's perspective. This is a strong indicator that Riot will replace the League Championship Series (LCS) relegation system with franchises by 2018. It also puts a significant premium on an LCS spot over the next calendar year.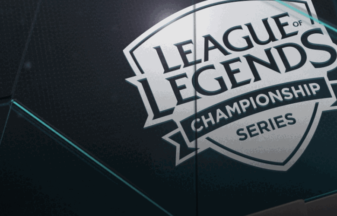 While MLBAM's investment in streaming rights will increase revenue for team owners it will also introduce a new set of pressures: viewership interests. Teams will need to consistently deliver audiences to make the deal – and a franchise system – worthwhile. Unpopular/poor performing teams that don't attract viewers will be an issue. Ahead of that time, Riot will need to replace teams who are not ideal long-term partners.
Outlook:
Riot will play hardball with the current cast of LCS team owners to weed out "undesirables."
The price to purchase an individual LCS spot will rise. In turn, the valuation of multi-gaming organizations with and without LCS teams will also.
Expect increased restrictions, from Riot, on the sale of LCS spots.
Hi 2019!
The MLBAM deal could also affect expectations for other esport titles. However, other media rights deals won't be carbon copies. For example, Blizzard's Overwatch League and the Professional Esports Association (PEA) operated Counter Strike league – both launching in 2017 – are uniquely structured.
Previously, the drivers for distribution and consumption of all types of competitive gaming content were largely similar. The tide has begun to shift in the opposite direction. Certain general similarities will remain, but key differences will hold sway.
The next two years – reported term of Riot's MLBAM deal – will initiate a shift in the worldwide esports market. Individual esport titles are taking unique paths to commercial maturity. As a result, the overall strength of macro trends will decrease.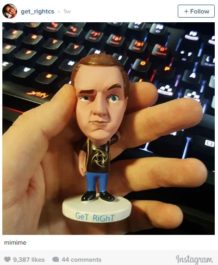 Outlook:
Timing of MLBAM deal will affect competitive strategy for Blizzard's Overwatch League
Game-specific, esports merchandise will emerge – bobbleheads are already here.
Consolidated distribution displaces non-exclusive model
---
Join the eSports industry's #1 weekly newsletter for FREE! http://eepurl.com/b_Cca5