Esports offer a diverse range of brand marketing touchpoints for connecting with younger generations. Buffalo Wild Wings (BWW) – a casual dining restaurant and sports bar franchise based in the United States – has successfully captured this opportunity across an esports marketing portfolio that includes: 
Partnership with Riot Games' League of Legends Championship Series (LCS) esports circuit for the "LCS 10 Wing Bundle" promotion (February 2021). 
Sponsorship of Team Dignitas, a North American-based competitive gaming organization (2017) 
Partnership with Turner's ELEAGUE, a Counter-Strike: Global Offensive circuit broadcast on TBS and online (2016) 


Why it matters
Buffalo Wild Wings (BWW) can amplify brand presence across the esports community by connecting with a shared identity rooted in online gaming culture. One which unifies past association with different game titles, teams, etc. 
In June 2020 BWW filed a trademark with the United States Patent and Trademark Office to become "The Official Sports Bar of Esports." Towards that end, the trademark can be adapted to, "The Home for North American Esports Fans," which links BWW to the identity expression of esports fans who share a location/nationality.
The result is a creative canvas for building relationships with a larger market of customers in the USA and Canada. The new identity value serves as a rebrand that bridges the gap between target market geography and gaming culture. Meanwhile, BWW is positioned as a relevant symbol for an entire regional fanbase.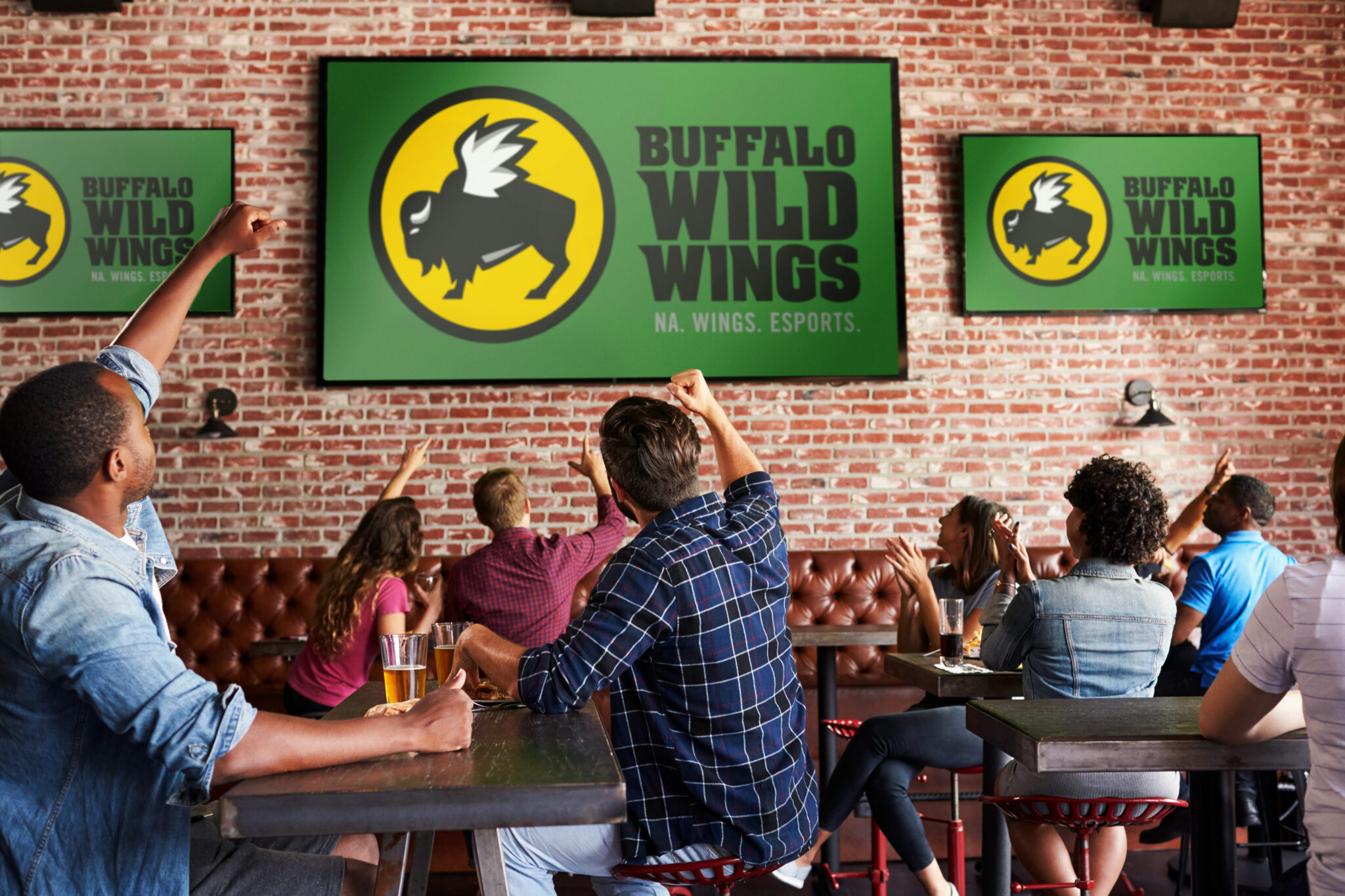 Cultural branding at work
Esports is an umbrella term for competitive activity stemming from multiple online game communities. Each community is a unique expression of online gaming culture – the shared symbols, values and social practices associated with online games.
Click here to read more about the culture of online games.
Similarly, non-endemic brands benefit from esports marketing that resonates with established habits and norms in online gaming, instead of force-fitting competitive video games into mainstream culture. For Buffalo Wild Wings (BWW) this means connecting with the following themes: 
Geography: In online gaming, regions refer to centralized server hubs game publishers make available to players. Players login to the server in the geographically closest region to minimize lag, or ping, of their Internet connection. As a result, each region tends to have a unique 'meta' or playstyle.
Competition: Brackets for professional competitions are often grouped into regions, which can mirror those in traditional sports e.g., American football's NFC and AFC conferences. Global tournaments typically invite several prominent teams from each region to compete in an overall category.
Identity: Regional identity provides a powerful sense of belonging for players and fans in a truly digital sport.
Legacy: The sheer size of North America's player base makes it one of the major regions in most online games. But it lacks a history of competitive success. Nonetheless, iconic moments like Cloud9's victory at the ELEAGUE Major in 2018 are permanently etched in the fanbase's collective memory.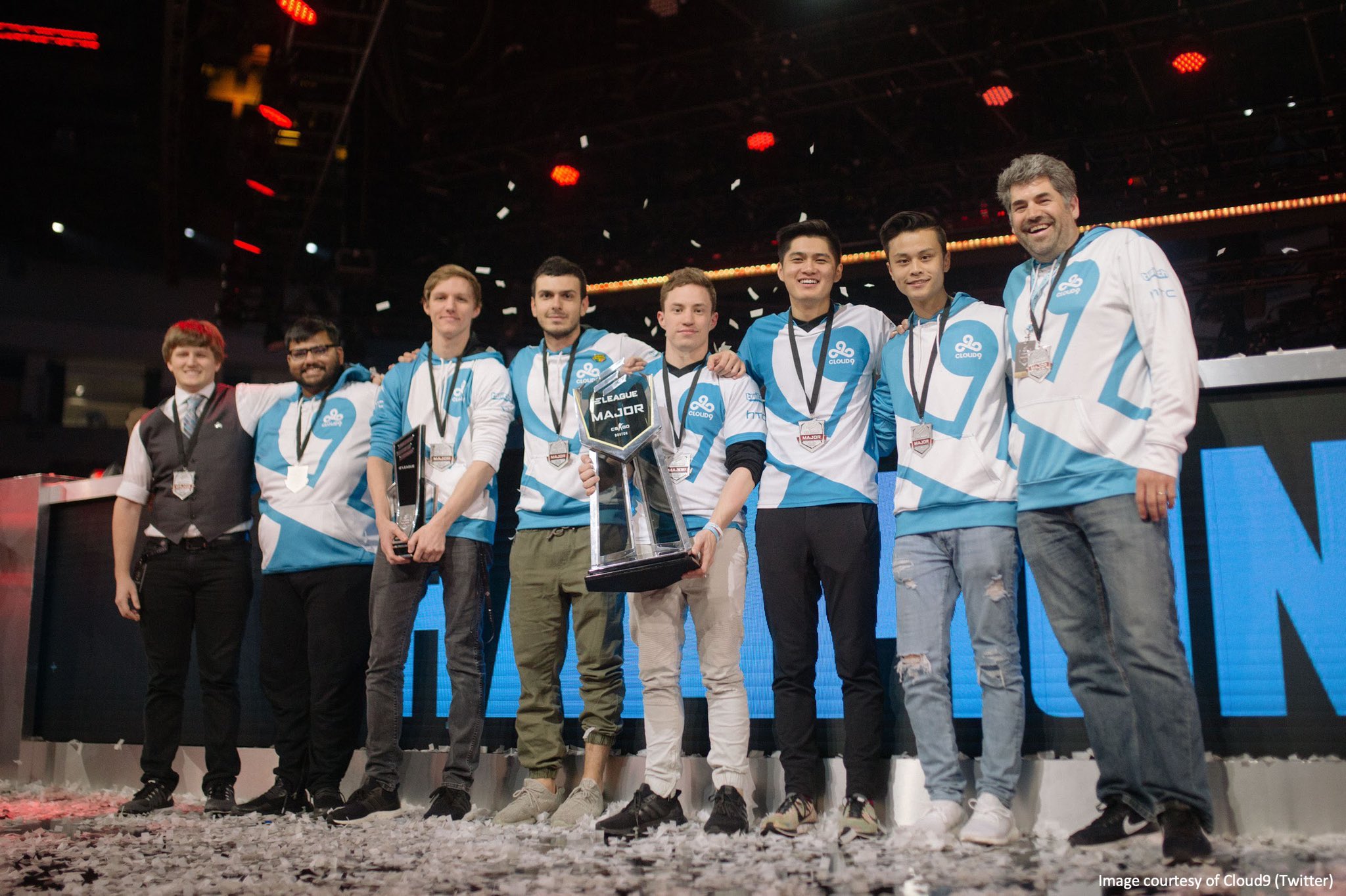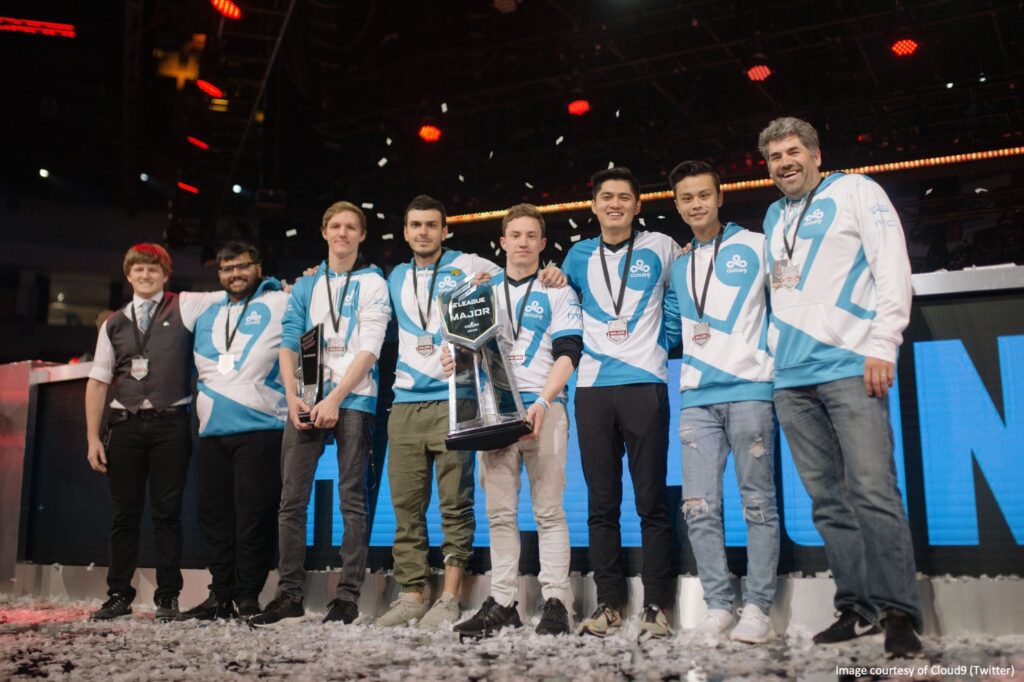 Norms & etiquette: BWW can also influence norms and rituals related to esports fandom. Although, differences in gaming could dictate unique approaches. For instance, it might make sense to encourage a fan club atmosphere at restaurant locations instead of live watch parties since esports competitions can take place in different global time zones.
Social relationships: Similarities in offline location can still factor into the friendships created through online gaming, even if physical proximity is not critical to making connections. 
Key takeaways
Buffalo Wild Wings (BWW) is currently known as the home of wings, beer, and sports. Where guests are treated to the ultimate social experience for sports fans the moment they walk through the door. As a result, BWW locations symbolize an expression of sports fandom in American culture.
BWW can become the same for gamers by embracing a new position as, "The Home for North American Esports Fans." This branding through online gaming culture is a critical step towards building relationships with an entire market of esports fans located in North American (NA).
As a social hub for NA esports fans, BWW becomes a symbol of togetherness for an entire region. This anchor of meaning empowers consistent and relevant messaging across future brand activations. For instance, BWW could easily expand its sponsorship portfolio to include collegiate esports without conflict.
Check out the entire guide on employing cultural branding in your esports marketing programs
---

Join the leading esports marketing newsletter for FREE! Sign up today