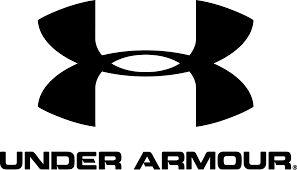 Picturing an Under Armour Esports Play
January 4, 2017

Tags: Under Armour, LCS, League of Legends, Riot Games

Categories:outlook
"If you look good, you feel good. If you feel good, you play good."

— Deion Sanders
The year 2016 gave birth to a number of partnerships across the esports landscape. However, one, in particular, reflects the growing scale digital sport. Namely, Riot Games' 6-year, $300 million streaming deal with Major League Baseball Advanced Media (MLBAM) is a landmark for other collaborations between sports and esports properties.
Along those lines, here's the case for Under Armour – a US-based sportswear maker – becoming the official team shirt provider for Riot Games' League Championship Series (LCS). Currently, participating LCS teams design and manufacture their own team shirts (jerseys). The move towards a UA branded standard issue shirt offers a number of intriguing possibilities.
One degree of separation
To understand the potential connection between an athletic apparel company like Under Armour and the world's leading esport (League of Legends), look no further than Bob Bowman – President of Business and Media at Major League Baseball (MLB). Bowman oversaw the Riot streaming deal and completed a new licensing deal for Under Armour branded MLB jerseys.
The synergy of Mr. Bowman's working relationship with Riot and role in MLB's apparel deal is too valuable to ignore. Accordingly, Under Armour is uniquely positioned to partner with Riot and leverage MLBAM as a channel partner – for advertising and promotion – in an esports apparel deal. Keep in mind that UA competitor Adidas has already partnered with futbol club F.C. Copenhagen's new Counter Strike Global Offensive team (see image below).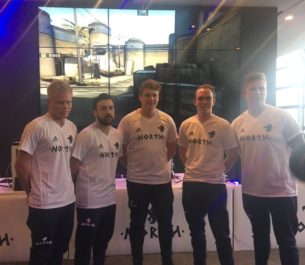 Under Armour's company vision is "To make all athletes better through passion, design and the relentless pursuit of innovation." A branded apparel relationship with the LCS would extend that vision into digital sports. Most importantly, it would break into an entirely new customer segment – an estimated six million esports fans in the US that do not watch baseball, ice hockey, basketball, or American football at all.
Tackling Nike
Under Armour founder and CEO Kevin Plank is not shy about his aim to overtake Nike as the world's largest sportswear maker. Towards that end, UA has poured over $700 million into building its Connected Fitness platform. And while competitive video games don't directly overlap with personal fitness, esports fits a similar profile: digital, emergent and relatively untapped.
Despite designs to win the fitness tech arms race, Under Armour's sweet spot is "selling shirts and shoes." So applying the existing model for branded MLB jerseys to League of Legends esports is more calculated risk than wild gamble. Plus, an esports move could hedge the company's pricey bet on a category already populated by players like Fitbit and Apple.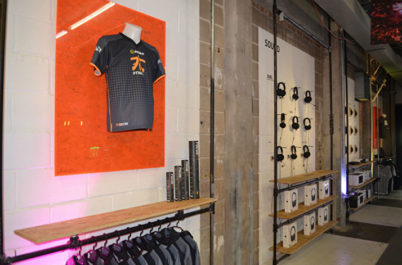 Obviously, LCS jerseys won't topple Nike's $30 Billion sportswear business alone. Still, League of Legends is at the forefront of digital sport and represents a massively valuable niche. An innovative, well-executed apparel partnership with Riot Games would create a significant first mover advantage and pay exponential dividends should areas like esports retail take off.
A winning formula
On the other side of the equation, both Riot Games and LCS teams stand to benefit from an official apparel relationship with the likes of Under Armour.
Riot benefits from:
Stronger LCS brand identity – Apparel is a major asset for professional sports leagues – and not just from a commercial perspective. Consistent visual imagery and brand identity go hand-in-hand. The effect of standard issue jerseys outfitted with a consistent LCS patch shouldn't be underestimated.
One stop shopping – Currently, Riot sells game and tournament related merchandise through its digital store front. Availability of official team shirts could enable a one-stop shop for all things League of Legends, similar to the NBA's online store.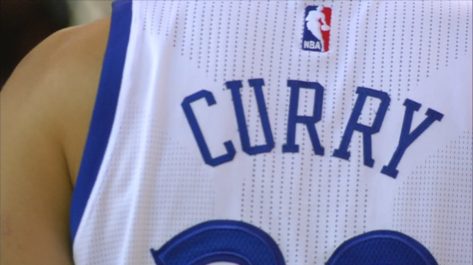 LCS teams benefit from:
Guaranteed revenue plus royalties – MLB teams will license the right to produce UA branded jerseys to Fanatics in exchange for guaranteed revenue and royalties. Esports clubs could do the same for their LCS teams, but potentially keep apparel rights for teams in other game titles.
Live event sales – Events like the multi-city League of Legends World Championship are valuable outlets for on-location apparel sales. A consolidated partnership would provide the required retail delivery and service capabilities that individual esports clubs currently lack.
Expanded inventory – Commemorative, autographed and personalized team shirts are huge sellers in traditional sports. There's an untouched market for the same in esports.
---
Join the eSports industry's #1 weekly newsletter for FREE! http://eepurl.com/b_Cca5