"I got a really big team.

They need some really big rings.

They need some really nice things."

Drake
Chinese team Edward Gaming (EDG) are League of Legends (LoL) world champions – claiming the Summoner's Cup by beating rivals DWG KIA for the organization's first championship at Riot Games' Worlds 2021. The final five game series took place in Reykjavik, Iceland and attracted over 4 million viewers outside of China (according to Riot Games), with EDG midlaner Scout capturing MVP honors. 
In the victory's aftermath, Riot Games CEO Nicolo Laurent shared images on Twitter showing fans celebrating at 2 a.m. local time in China. EDG is also the first team to receive the new LoL World Championship ring – co-designed by German automobile manufacturer Mercedes-Benz and Riot Games.
Each team member will receive a personalized championship ring with the year, player's summoner name and team tricode emblazoned on a custom fitted piece. Naz Aletaha, Riot Games Global Head of League of Legends Esports, highlighted the symbolic value championship rings have within the League of Legends community and beyond: 
"Championship rings are a storied tradition in sports, synonymous with the highest achievements and unmatched excellence…Since the start of our partnership in 2020, Mercedes-Benz has helped elevate and celebrate the best-of-the best in LoL Esports."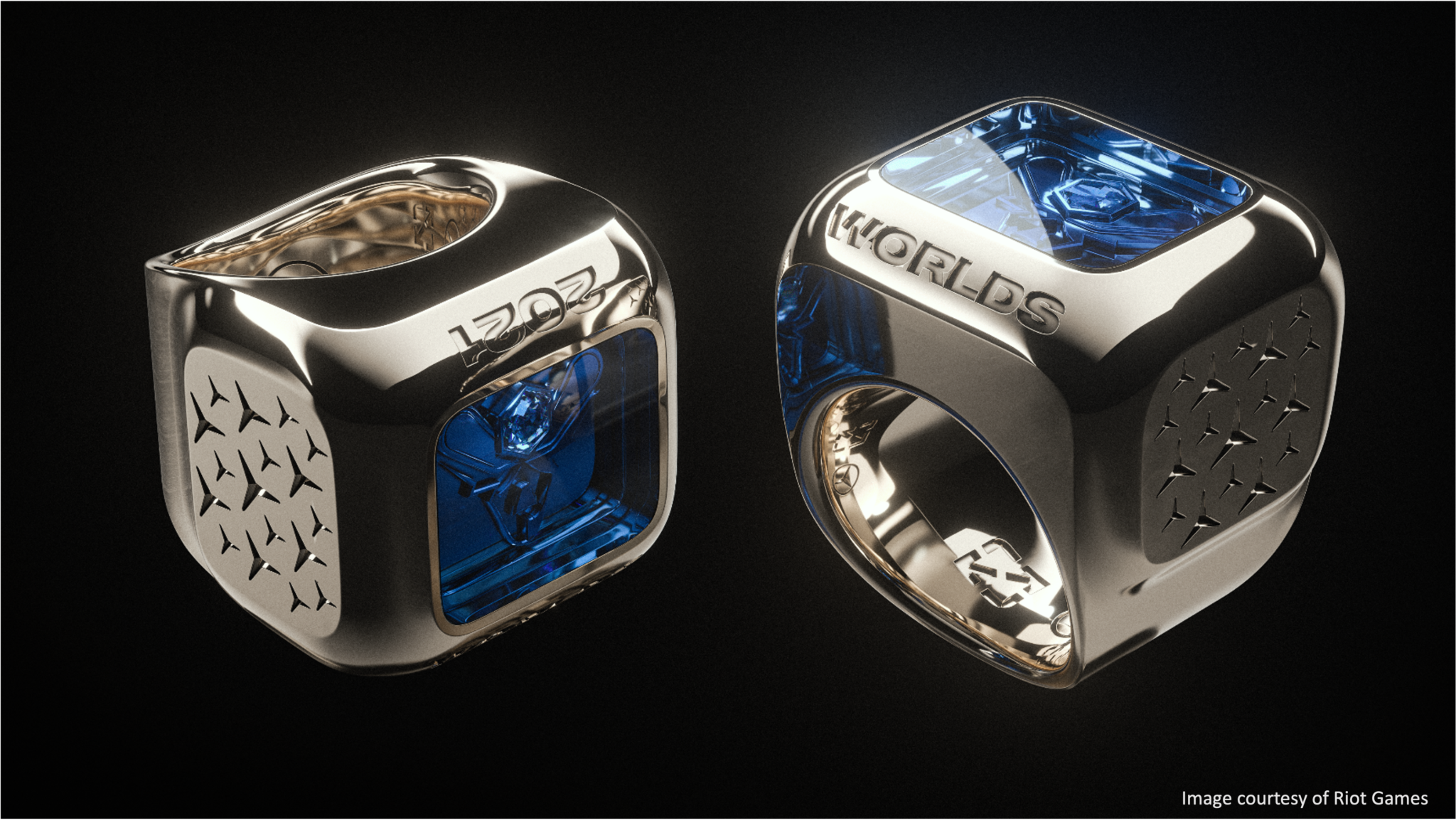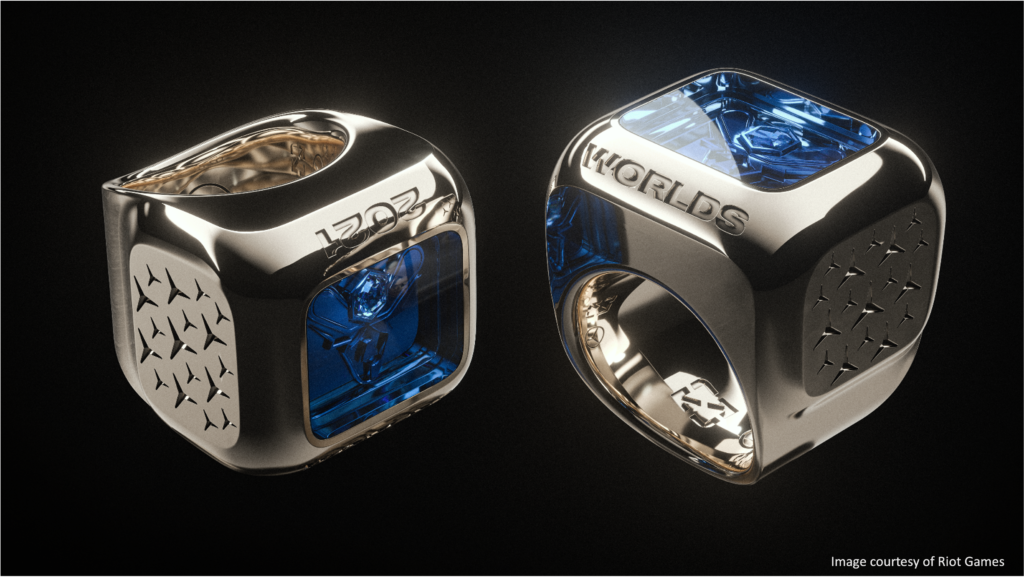 In addition to adding aesthetic appeal and creative touch to the physical ring, association with the highest achievement possible in the world's leading esports title is a great consumer touchpoint for the Mercedes-Benz brand. With fashion house Louis Vuitton previously creating a carrying case for the League of Legends championship trophy.
EDG is the 11th professional team to capture LoL world champion status. The ring commemorates EDG's iconic achievement and its place in LoL esports lore. In turn, the Mercedes-Benz brand is positively anchored by the ring's relevance and emotional importance within the League community.
While game titles like League of Legends are emerging as drivers of popular culture, their communities embody a unique set of customs, symbols, and traditions. All of which stem from the shared experience of playing video games and are distinct from mainstream culture(s). The same dynamics are also instructive for all brands and marketers seeking to forge authentic connections with esports fans. 
The power of culture
Throughout human history, rings have been a universal sign of wealth – indicating its bearer can afford to wear an item lacking utilitarian purposes. To the point that wearing rings on certain fingers indicated social rank. In today's world, cultural context continues to provide meaning e.g., whether a ring represents relationship status, accomplishment, and/or prominence.
Nonetheless, mainstream societies have historically shunned video games as a fringe phenomenon. As a result, game communities have normalized unique cultural nuances and lifestyle elements. In this context, physical objects like rings can hold similar or dissimilar meanings compared to those outside the world of gaming.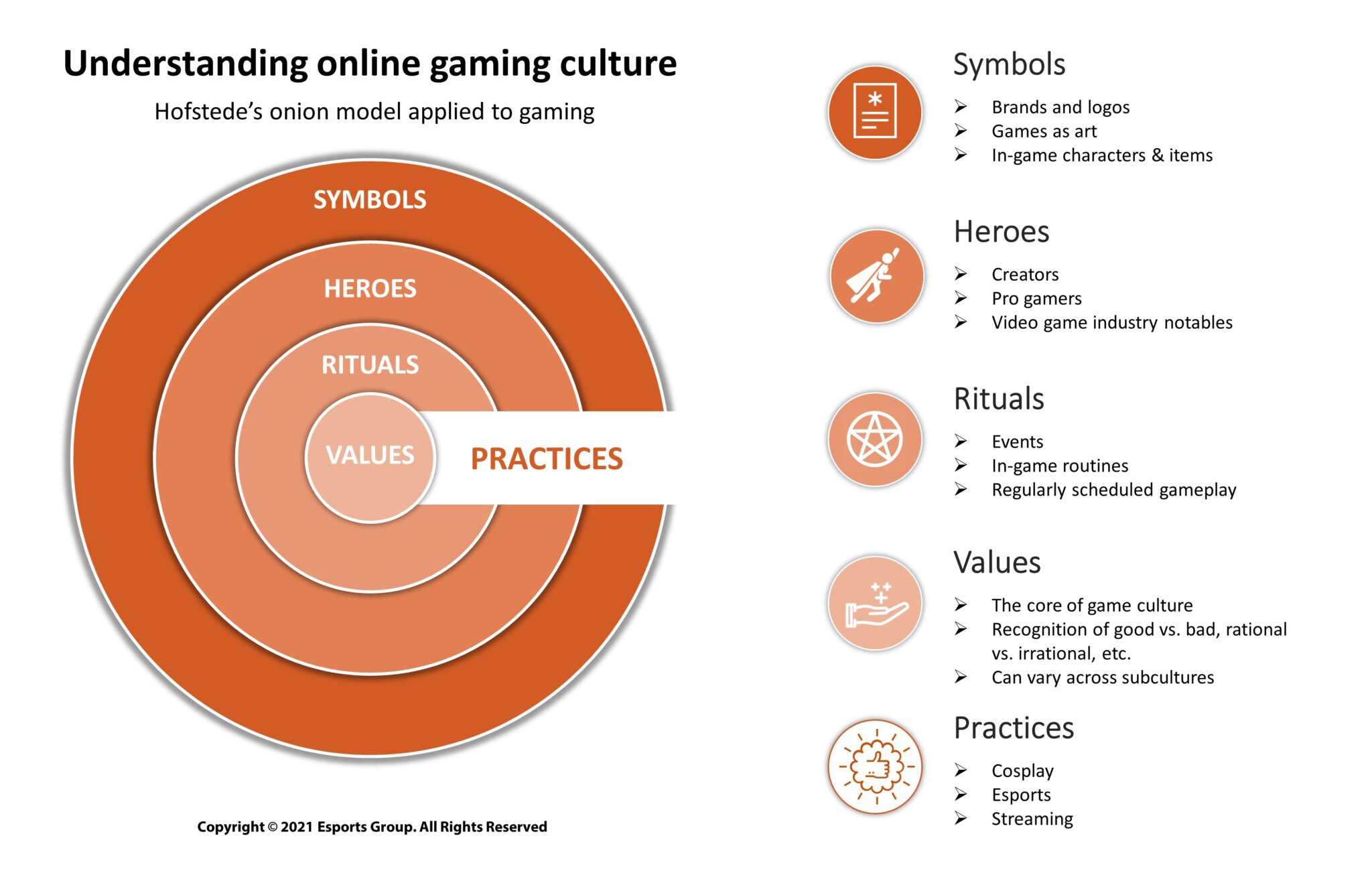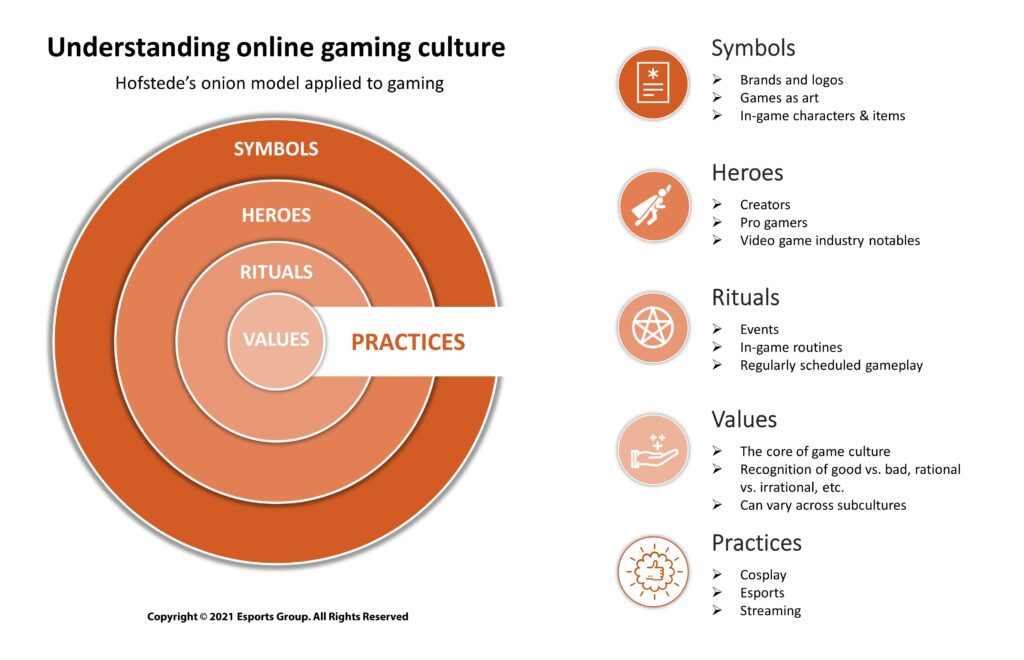 Check out our guide to effective cultural branding for a detailed overview of online gaming culture.
Likewise, the new championship ring is meaningful because it resonates with the League community's expression of gaming culture. The Mercedes-Benz brand is positioned as an equally meaningful symbol by providing value – design and engineering for the physical ring – in a way that amplifies the following cultural dimensions. 
Competition
Esports is characterized by a specific flavor of video game play. A distinction which creates a notional competitive community within the wider gaming community. Unlike other forms of gaming, which often revel in dissociation from mainstream culture, the entire history of esports is marked by a battle for legitimacy.
From advocating inclusion in the Olympics to professional gamers fighting for work visas, competitive video games benefit from wider recognition as a sport. For example, laws that protect other athletes from unfair and exploitative practices do not always apply to professional gaming. Mercedes-Benz taps into this aspiration with a championship ring that rivals anything awarded in traditional sport. 
Events
Events are an important ritual for gamers across the globe – bringing physical interaction and engagement to a primarily digital experience. These celebrations of gaming culture often include music, cosplay competitions and celebrity appearances alongside opportunities to watch teams and players compete (esports).
League of Legends World's represents the pinnacle of competitive gaming events – previously filling sports arenas across the world with thousands of fans and spectators. With on-site event activations still slowly returning to pre-pandemic form, capturing sponsorship inventory in the form of "trophies for the fingers," is invaluable.  
Legacy
Since their inception as a technological niche in the 1950's, video games have evolved at an astronomical rate. This rate of change means a brief history seems much longer. Still, history is a crucial point of reference for the global community of gamers.
For example, a League of Legends champion is named after Dennis "Thresh" Fong, who is in many ways the father of modern esports. And just as origin stories are integral to in-game lore, legacy plays a crucial role in competitive scenes fueled by the drive to become the best (ever). Meanwhile digital sport is an invaluable opportunity to weave brand presence into the personal histories of younger generations.  
Professionalism
As a space that attracts younger generations, online gaming culture is also marked by the widespread aspiration to achieve greater heights of legitimacy, professionalism, and spectacle. Where the presence of blue-chip companies like Mercedes-Benz not only provides financial investment but also levels up the professional profile of gaming across the board.
Click here to continue reading why a cultural branding strategy is key to connecting with esports and gaming fans. 
---
Join the esports industry's #1 newsletter for FREE! http://eepurl.com/b_Cca5