Of all the hype associated with the metaverse, its projected economic impact stands out – to the tune of potentially adding $3 trillion to the global economy. Where the emergence of immersive worlds is expected to have far-reaching applications across sectors such as education, health care, job training, entertainment, and retail.
This prodigious estimate assumes that many activities which currently take place in the physical world can and will make their way into an expansive network of digital spaces. The reality, on the other hand, is that virtual immersion does not (yet) significantly enhance the experience for many things like taking an e-learning course or watching a movie.
Immersive spaces are, however, already home to an impressive array of playable experiences – one of the main reasons online games are leading the charge into what is being called the metaverse. Play is a safe context in which to explore new possibilities and perspectives. And video games, as a form of playable experience, directly tap into this dynamic.
So, as more activities move into virtual worlds, they also benefit from becoming more playable. But what is play? And why are its properties so powerful?
To answer as much, the following proposes a brand activation by FedEx, a multinational transportation and business services company, in Club Roblox – one of the most popular games on the Roblox platform. The objective is to demonstrate how to employ play as a vehicle for connecting with younger demographics in the metaverse.
Playing at work
Play can be defined as a state of being marked by fun and pleasurable activity. Where games are a structured form of play usually undertaken for entertainment. And video games are virtual experiences designed around particular goals with designated abilities used to reach them.
Club Roblox is one such roleplaying online video game – built on the Roblox platform by Block Evolution Studios. In it, players can explore the experience of being a parent, child, or pet-owner. Immersion in those roles also requires players to take on certain responsibilities.
For example, parents must feed and clothe their children for them to grow up. So, the game provides minigames which allow players to earn in-game currency to do things like buy baby clothes. There are also jobs like pizza delivery which can be "played" to earn currency.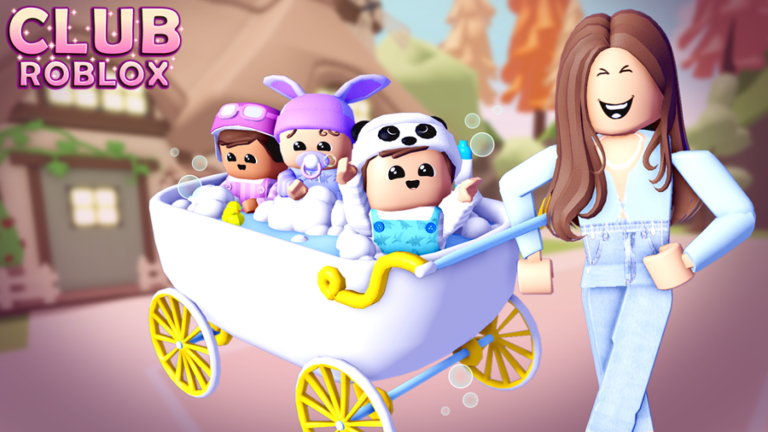 In the physical world, a job is an activity that humans typically perform to meet exigent personal/societal needs. In virtual worlds, however, core survival needs are fictional e.g., even death is a temporary condition. Yet, this fluidity and lack of finality is a purposefully designed feature, as opposed to a flaw.
These characteristics explain why play is such a popular activity in virtual worlds. As lacking the practical concerns imposed by a physical existence, why not have fun? Similarly, virtual representations of "real-world" activities and items should also be freed from the constraints of their physical counterparts.
Jobs are playable in Club Roblox, and should be elsewhere in the metaverse, precisely because most humans are not paid to have fun in real life. And compelling virtual worlds relieve, not reproduce, real world realities. Similarly, effective brand activations in the metaverse will align with this key characteristic. The same way that podcast advertising is tailored to importance of sound on audio channels, for example.
Delivering fun
FedEx is a global leader in providing rapid, reliable, time-definite delivery to over 200 countries and territories – connecting markets that comprise more than 99% of the world's gross domestic product (according to the company). The Memphis-based company also employs over 280,000 people worldwide.
Still, charting a path into the metaverse is less clear for businesses like FedEx. Especially compared to that of apparel focused brands. For instance, Timberland, an American outdoor wear brand, recently rolled out a custom experience in Epic Games' Fortnite that allows players to explore an in-game island wearing a collection of "Metaboots."
FedEx can, however, provide relevant value in the metaverse by setting up shop in Club Roblox. This brand activation would center on offering new playable jobs to players, as opposed to simply re-creating products/services that already exist in the physical world. Where the opportunity to earn in-game currency by "playing a job" will immediately resonate with younger generations who frequent Club Roblox.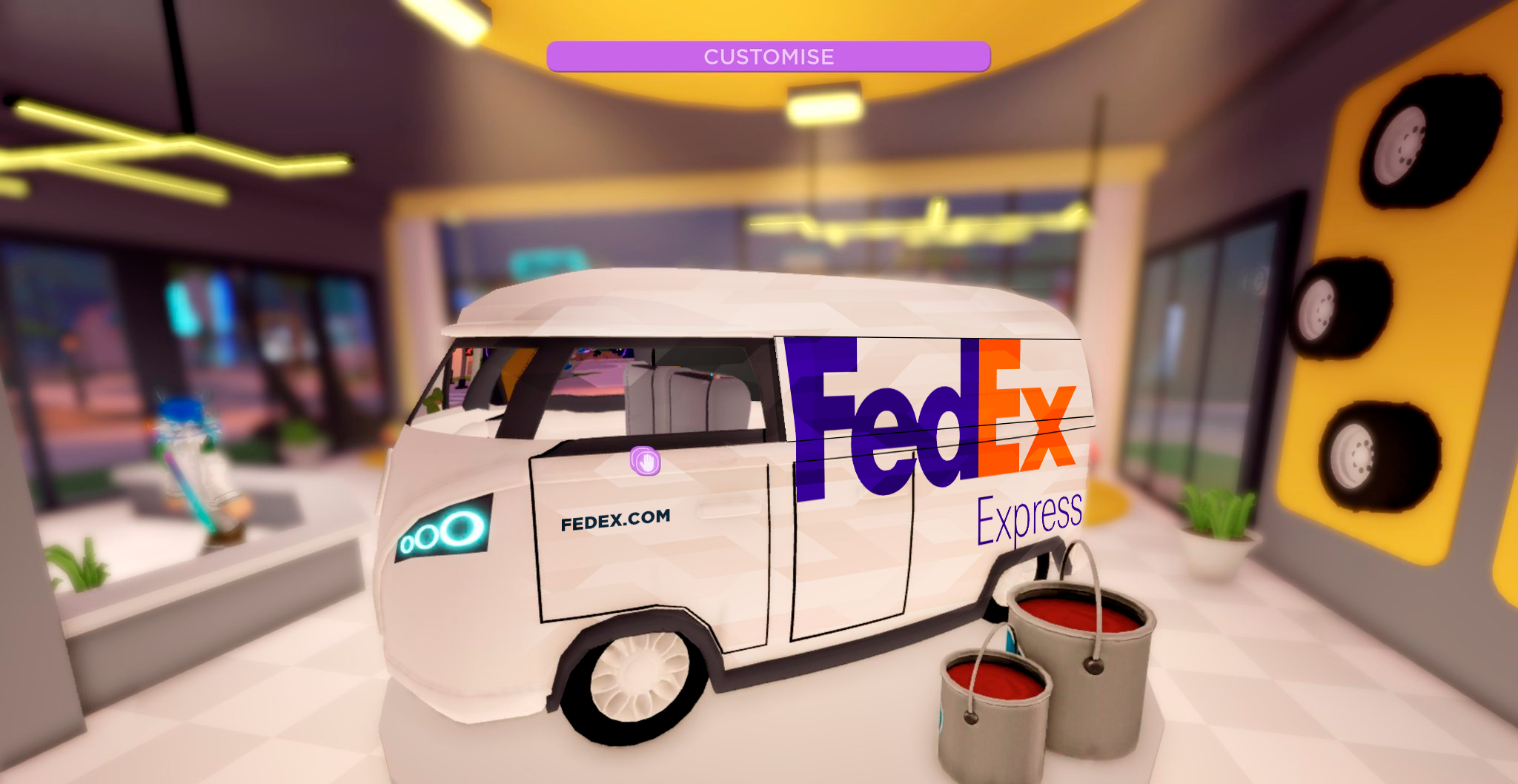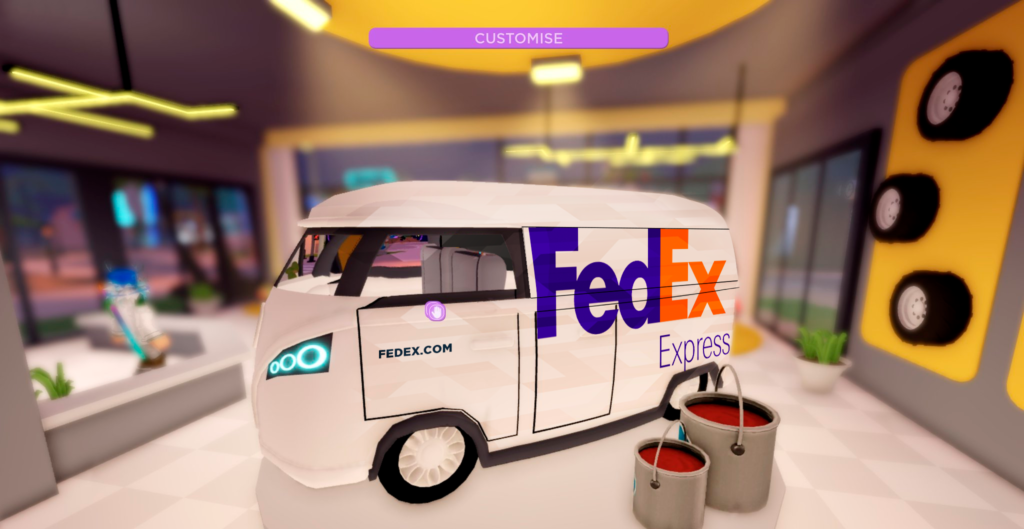 This approach illustrates how brands can authentically integrate into virtual experiences without relying on forgettable display advertising like billboards. In that, it has the potential to transform something like a FedEx delivery vehicle into an organic part of the playable world. Most importantly, FedEx's brand perception will benefit from an association with leveling up the entire experience.
Plus, Club Roblox's roleplay theme is a valuable backdrop for creating unique connections. Where players could, for example, take a job at a virtual FedEx facility as anything from a factory worker to the CEO. In this case brand engagement doubles as an opportunity to imagine entirely new possibilities – otherwise unthinkable outside the context of play.
Experiential immersion
Experiential marketing is about creating experiences that build trust with current customers and entice future customers to learn more about your brand. Where online gaming environments like Club Roblox are ideal for bringing experiential marketing into the metaverse. Why? Because games are already rich immersive experiences, even without brand presence.
Likewise, video games are, at their core, just puzzles to solve – much like driving a car, playing a musical instrument, or learning to multiply numbers. And play is simply the process of putting those puzzle pieces together while having fun. So, brand authenticity is measured by how well non-native marketing fits into the organic flow of play.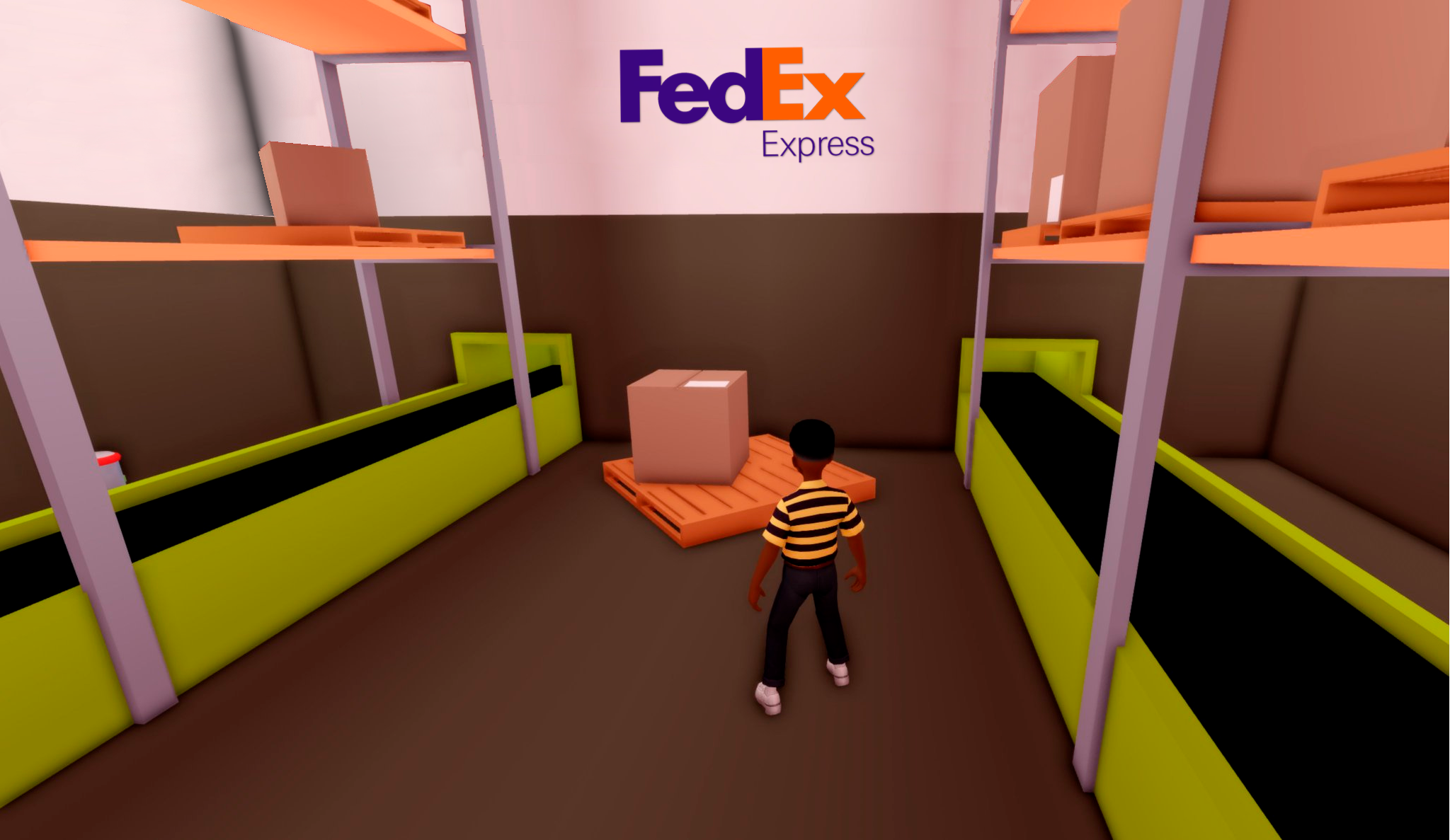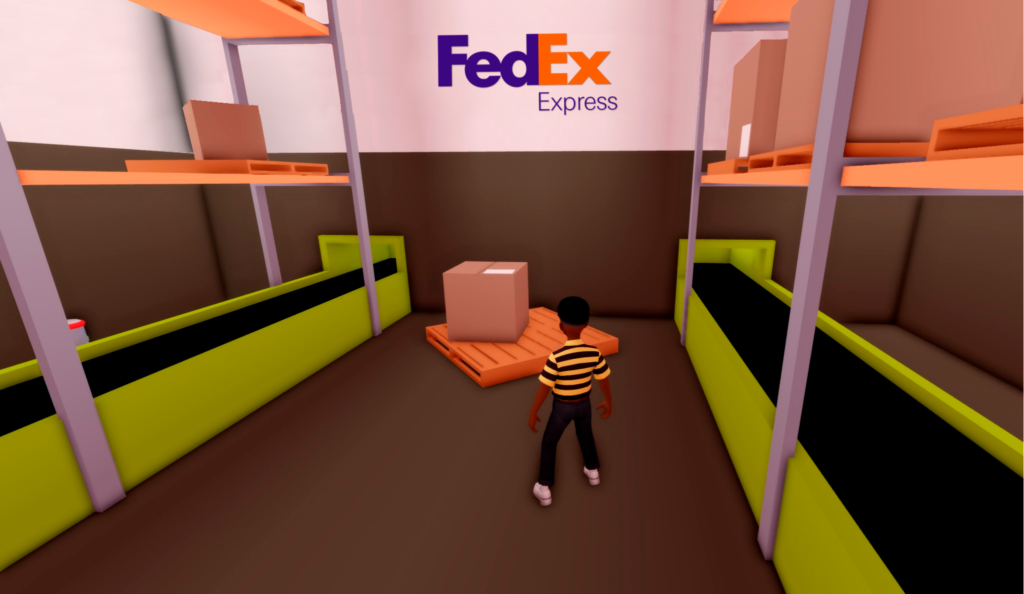 FedEx is positioned to embrace Club Roblox as the canvas for a compelling brand activation in the metaverse. In that, the same environment that Block Evolution Studios provides for players to explore experiential immersion is also a powerful channel for building consumer connections.
The key to success for FedEx, and other companies, is to tap into the creative fluidity of play. That means effective brand activations should empower possibilities that otherwise contradict real-world workings. The same way immersive environments are a vehicle for people to explore alternative realities far removed from their real lives.
---

Join the leading esports marketing newsletter for FREE! Sign up today