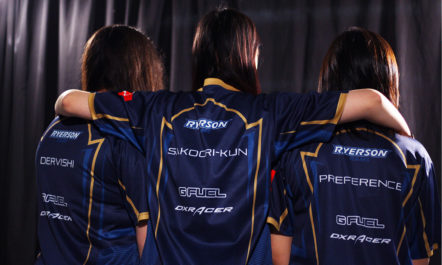 Female Esports Fan Profile
April 17, 2019

Tags: eSports iQ, esports audience analytics, women in esports

Categories:analytics, Insights, Fans, eSports iQ
"I think it starts with confronting and dispelling the bias that females are not esports fans or that they don't like to play traditional esports titles—we know that's just not true,"  

Yvette Martinez-Rea, ESL North American CEO via The Esports Observer
The first quarter of 2019 has already brought heightened conversation around the presence of, and contributions from, women within the global esports community. See: The Esports Observer's Women in Esports series. Also see: The Immortal's Unmuted campaign. 

Likewise, as competitive video games continue to grow as a legitimate market space, the emergence of women will have significant commercial impact. To that end, we utilized our eSports iQ analytics engine to transform publicly available social data from 3,000+ female esports fans.  

The result: a single persona (infographic below) that provides key insights into the attitudes, behaviors and lifestyle interests of English-speaking women who are competitive video game enthusiasts.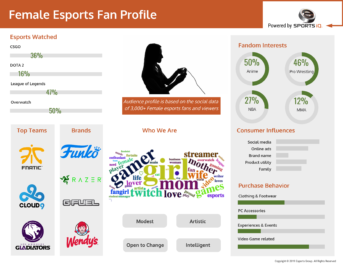 For more info on how eSports iQ works, check out our Overwatch League audience profile, and an inside look at how our platform uses machine learning with IBM Watson. 


Key Takeaways
1 out of 2 are anime fans 
44% are likely to be influenced by online ads when making product purchases 
Overwatch (50%) and League of Legends (47%) are the top esports titles watched
59% are likely to be influenced by social media when making product purchases
27% also follow the NBA
Looking Ahead
The commercial release of eSports iQ is now due in July 2019. We're working hard to bring you comprehensive analytics for the many unique audiences that make up the esports experience. Thanks so much for the continued support and patience! 

eSports iQ uses AI/machine learning to produce audience analytics that help you understand digital sport fans, their interests and how to interact with them. 
---