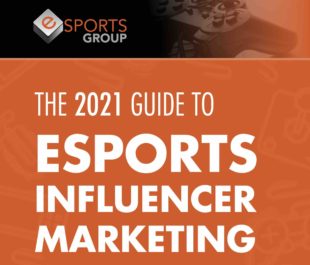 The 2021 Guide to Esports Influencer Marketing
February 8, 2021

Tags: esports influencer marketing, influencer marketing, influencers, eSports iQ, esports audience analytics

Categories:Influencer Marketing, analytics, Marketing
The rapid growth of electronic sports (esports) is changing the face of digital entertainment. Similar growth of digital media has also enabled influencers to flourish in about every major category imaginable.


These two mega-trends have given birth to the notion of esports influencers: popular gaming personalities who attract large online followings and empower a refreshing communication vehicle.


So how do you find these influencers, and how do you empower them to speak on your behalf? That's what this report covers, plus:
Challenges marketers face when it comes to esports
How to use eSports iQ audience analytics to find influencers and activate brand ambassadors
Brands that have successfully leveraged the right esports influencers
Why brands don't need sponsorship to leverage influencer marketing to generate amazing results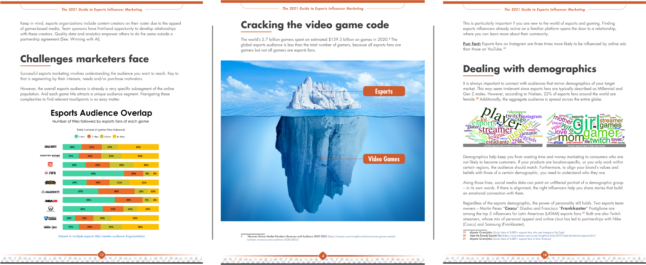 The report is available in multiple formats for reading convenience. Choose the format that works for you and enjoy!
Download
Click here to open and read the report (PDF format) on whatever device you choose (Desktop, Tablet or Smartphone), whenever you want to read it.


Read online
Part 1 of 4 – Understanding the relationship between esports and video games 
Part 2 of 4– The power of personality and how artificial intelligence (AI) helps marketers
Part 3 of 4 – How to integrate engage influencers and brand ambassadors
Part 4 of 4 – Dealing with demographics and concluding thoughts
SlideShare