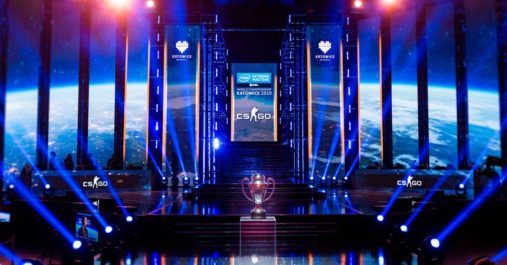 CSGO Esports Across the World
December 10, 2019

Tags: esports audience analytics, CS:GO

Categories:analytics, eSports iQ
"We did something very interesting with CS in that we outsourced our map development to our community….So in essence, CS was really a community project."

Minh "Gooseman" Le, co-creator of Counter-Strike (CS) via Fandom
Strength in numbers
The Counter-Strike franchise is still strong – a full 20 years after launching as a mod to Half-Life. The latest release, Counter-Strike Global Offensive (CSGO), is a top-tier esport title with a thriving community of supporters across the world.
Towards that end, let's take a data-driven look at the CSGO audience.
Approach: Use eSports iQ to profile the publicly available social data of 20,000+ competitive video game fans across France, Germany, Russia, Spain and the USA.
Objective: Gain insight into CSGO popularity across the globe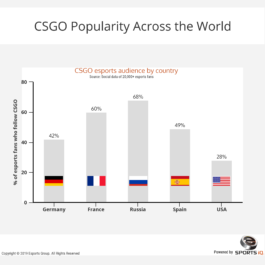 Additional insights
97% of the Russian esports audience follows either CSGO or DOTA2
8% of USA esports fans follow CSGO, OWL and League of Legends
10% of the esports audience in Spain follows CSGO and Rainbow 6
There are 4 times more CSGO than Overwatch League fans in Germany
CSGO is the third most popular esports title in the USA – trailing Call of Duty (37%) and the Overwatch League (29%)
Why it matters
Competitive video games are inherently global, but location has a major influence on fandom. Audience analytics illustrate these regional contours – enabling data driven decisions, rather than relying on gut feelings and intuitions.
---