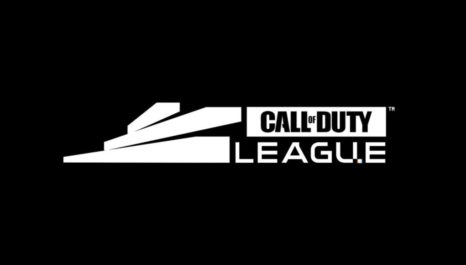 Call of Duty Esports Audience Profile
October 30, 2019

Tags: Call of Duty, audience analytics

Categories:analytics, eSports iQ
"We are excited to unite the historic passion for the Call of Duty franchise with city-based fandom to create a league to rival the very best leagues in traditional sports"

Bobby Kotick, CEO of Activision Blizzard via Business Wire
October was a busy month for Activision Blizzard, to say the least. The start of Q4 2019 brought everything from turmoil surrounding Hearthstone player Ng "Blitzchung" Wai Chung, to announcement of the inaugural season of the Call of Duty League (CDL).
To that end, we used the eSports iQ analytics engine to model social data from 10,000+ CDL fans and followers.
The result: A single persona (infographic below) that provides key insights into the attitudes, behaviors and lifestyle interests of the English-speaking Call of Duty esports audience.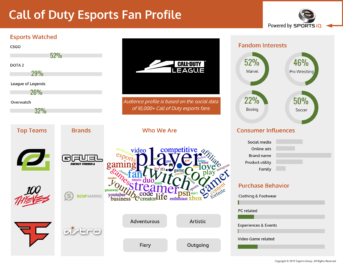 Key takeaways
1 out of 2 are soccer fans
58% are likely to be influenced by brand name when making product purchases
CSGO (52%) is the top esports title, besides Call of Duty
23% of purchase statements were video game related
46% are interested in professional wrestling
---