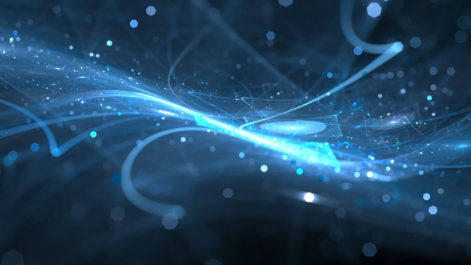 Teaching Watson the Language of Esports
December 12, 2018

Tags: audience analytics, Machine Learning, IBM Watson, AI, eSports

Categories:analytics
"If I'm selling to you, I speak your language. If I'm buying, dann müssen Sie Deutsch sprechen."
— Willy Brandt
2018 has been a banner year for the esports industry. From continued investment – in teams and startups alike – to an influx of non-endemic brand partnerships, the momentum is real. Likewise, we've done our best to keep pace – with three open beta releases of the eSports iQ analytics dashboard.
Winning with Watson
A major focus has been continued integration with IBM Watson Artificial Intelligence (AI). Specifically, Watson's Natural Language Understanding service, which enables our platform to decipher text and extract knowledge contained – without human intervention.
This allows eSports iQ to automatically identify and categorize millions of publicly-available social media data points. The result: cutting-edge insights into the behavior of esports audiences across the globe. 
How it works
Competitive video game ecosystems create their own lingo. It's what happens when Internet slang and gaming jargon collide. The process of teaching Watson AI to understand distinct sub-languages requires human guidance – called supervised machine learning.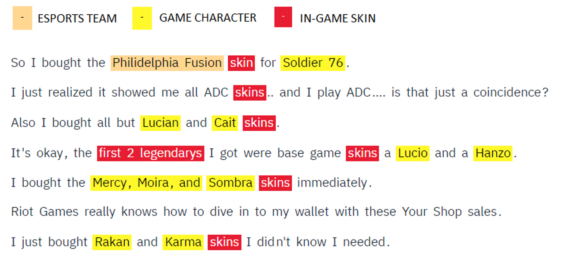 Humans train Watson machine learning models using annotated datasets (see image above). After enough training, custom models can read and understand text like a human. For example, Watson can distinguish between the term skin as an in-game item vs. human skin.  
Why it matters
eSports iQ combines the power of AI and social data to provide unique visibility into competitive gaming audiences; which is key to achieving commercial success in the esports marketplace. The technology stack also represents a faster and more efficient approach than traditional market research and surveys.
So, stay tuned for the full commercial release of eSports iQ, due in early Q2 2019. In the meantime, check out version 3.0 of the open beta. Also, please don't hesitate to send feedback! 
---
Join the esports industry's #1 weekly newsletter for FREE! http://eepurl.com/b_Cca