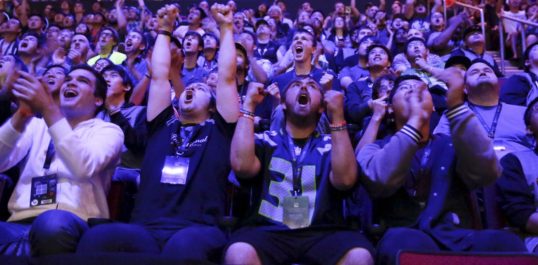 A Close Look at Sports and Esports Fandom
April 18, 2018

Tags: DoTA2, Overwatch, CS:GO, League of Legends

Categories:analytics, Insights, sports
"There's a generation of sports fans growing with esports as their primary sport of choice…They're not dipping in and watching basketball, hockey or football. This is a generation that really focused in on this as their sport."
— Whalen Rozelle, Director of Esports at Riot Games [source: USA Today]
The convergence of digital and traditional sports continues. And given the marked shift in media consumption habits of young adults – it's not hard to see why.
According to a recent ESPN article, 13 NBA teams have already invested in or acquired an esports enterprise. Six more in the MLB and three in the NFL have done the same.
All of which leaves one question unanswered: What is the overlap between digital and traditional sport fans?
Approach
Our eSports iQ analytics platform profiled social data from 18,000+ English-speaking esports fans/viewers of professional DOTA 2, Counter-Strike: Global Offensive (CSGO), League of Legends and Overwatch.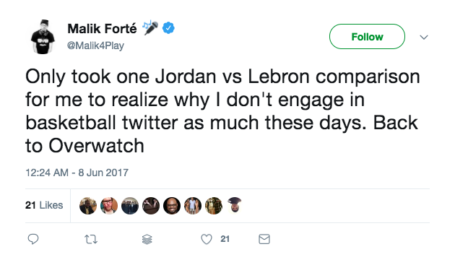 Social media interactions that indicate awareness of/interest in the four major North American sports leagues – MLB, NBA, NFL and NHL – were used to highlight traditional sports fandom.
The objective: Provide insight into which traditional sports are most popular among various esports fan segments.
What you should know
The NBA is the most popular pro sports league overall.
League of Legends and Overwatch audiences attract very similar sports fans.
CSGO esports audience has the highest percentage of NHL, NBA and NFL fans.
CSGO fans are more than twice as likely to follow the NHL than their DOTA 2 counterparts.
League of Legends fans are three times as likely to follow the NBA vs. the NHL.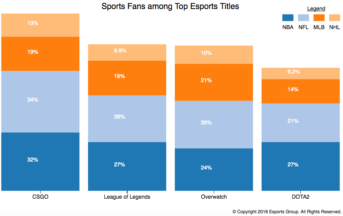 [Click image to enlarge]
Looking forward
Attention is a zero sum game. Increases in esports media consumption will continue to chip away at traditional sports engagement.
Reaching gamers. Engaging audiences via games based content is a must for traditional sports properties. This puts the onus on other major pro sports leagues to follow in the NBA's footsteps.
Sports marketing evolution. Competitive gaming is a channel that sports marketers can't afford to ignore. It's not going anywhere, and is only going to grow. Think social media 10 years ago.
---
Join the esports industry's #1 weekly newsletter for FREE! http://eepurl.com/b_Cca