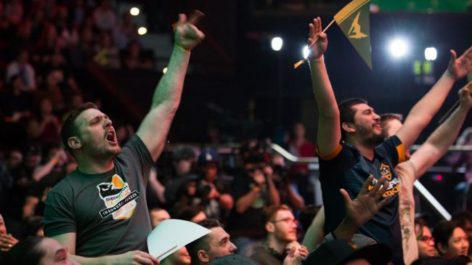 Three Overwatch League Predictions to Watch
January 17, 2018

Tags: predictions, esports audience analytics, Overwatch League

Categories:Forecasts
The Overwatch League (OWL) is off and running. Last week's media day included news of a reported $90M broadcast deal with Twitch. Plus, according to TechCrunch, the opening weekend registered 425,000 peak viewers. 
However, with the 2018 season of League of Legends and ELeague's Boston Major also happening this month, Blizzard's esports product certainly isn't the only game in town. 
Ultimately, as pundits have noted, investment in the OWL was prioritized over building a strong community. 
The reality
The OWL's challenge is clear: convert buzz into dedicated fandom and viewership. While features like city-based teams and connections to traditional sports properties – via franchise ownership groups – will help greatly. 
Near term success largely depends on the general appeal of Overwatch content.  
With that in mind, let's take a closer look at the data. 
Objective: Gain insight into dimensions of Overwatch demand and interest.  
Approach: Profile the social media footprint for 9,000 English-speaking esports fans across CSGO, DOTA2, and League of Legends (3,000 per game).    
Here's what you should know (click image to enlarge):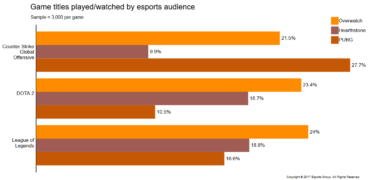 Data-driven predictions
Prediction: Overwatch will develop as a crossover esport.  
Justification: The game features strikingly similar levels of engagement among CSGO (21.5%), DOTA2 (23.4%) and League of Legends (24%) fans. This is a strong indicator for general appeal within other competitive gaming enthusiasts.  
Prediction: Overwatch will recycle viewers from other competitive titles.  
Justification: Followers of the aforementioned esport titles are 20% more likely (on average) to consume Overwatch content than any other game. OWL viewership can benefit by relation.    
Prediction: Europe will emerge as a key strategic region. 
Justification: Overwatch has strong traction among League esports fans. Should the EU LCS continue to struggle, OWL is well positioned to fill the void. 
---
Join the esports industry's #1 weekly newsletter for FREE! http://eepurl.com/b_Cca