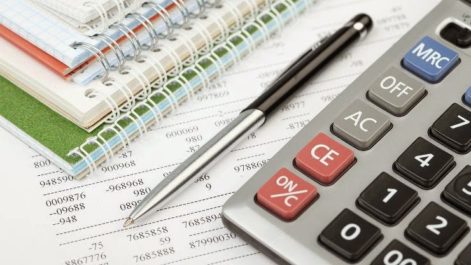 Three Realities of Esports Investment
July 13, 2017

Tags: investment, eSports

Categories:Investment
"An investment in knowledge pays the best interest."

– Benjamin Franklin
These are heady times for the emerging esports industry. From the newly announced Overwatch teams to Tencent's $15 Billion investment plan, the buzz is palpable. To gain better insight into the state of esports financing/investing, let's take a look at three key topics.
When does it rain?
The esports community continues to thrive on the passion, commitment, and enthusiasm of its members. On the other hand, investment is about return. Point blank. Period. While some ROI can't be counted monetarily, the variety of funding that's found its way to esports is far from charity.
Investors, some of which share a personal passion for gaming and esports, are nonetheless interested in financing commercial enterprises which return more than they cost. For venture capital funding this entails liquidity events – acquisitions, exits, etc. – or bust. Strategic investors are less focused on absolute financial return but will exert organizational control to the benefit of their commercial interests.
Regardless, as esports teams and startups pursue equity financing, new ownership will inevitably bring a concerted focus on revenue generation. However, the overwhelming majority of the digital world is free. Likewise, digital sport consumers expect similar freemium models.  This stark conflict will fundamentally shape the complexion of all esports venture and strategic investments.
Innovation always wins
There's no calculator for investing in companies within an emerging space. Data is scarce. Plus there's no historical context. The flipside is a fertile ground for innovation –incremental or radical changes to products, processes or services.  In esports, attempting to force fit approaches from traditional sports, media and entertainment basically defeats the purpose of early investment.
As discussed earlier, esports growth is exponential (hockey stick shaped) not linear (straight line). Buying in early offers the opportunity to do things better, faster, and cheaper. So while the current structure of traditional industries, like sports, is instructive, it is not a hard-and-fast blueprint for esports.
For example, Amazon has become a market mover by selectively applying and defying the laws of offline retail businesses like Walmart. Successful esports enterprises will have to do the same even as the industry converges with mainstream fields.
Embrace the chaos
The dizzying array of investment in esports-related leagues, teams, startups seems chaotic. However, it coincides with the evolution of competitive video games as a commercial medium. In the same way that traditional athletics developed into the heart of a world-wide industry, esports is currently experiencing the same, circa 2017.
Similarly, attempting to prematurely gain control within this fast-shifting landscape is akin to grasping quicksand. As Ed Chang so aptly put it, the billion dollar opportunity is in openness and integration. Esports' unique mix of variables – dependency on wholly owned IP by game developers, global scope, etc. – further underscores the value of open ecosystems over walled castles.
From a commercial perspective, success in esports will increasingly prove to be a factor of embracing concepts like API's and community engagement. After all, the heavily grassroots nature of competitive video games is feature, not a flaw. None of which is a secret. The only question is how long it will take investors to catch on.
---
Join the esports industry's #1 weekly newsletter for FREE! http://eepurl.com/b_Cca