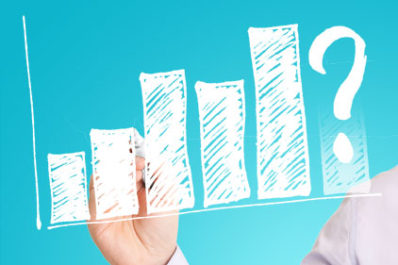 Three Esports Market Forecasts That Matter
May 17, 2017

Tags: media rights, Overwatch, advertising, eSports

Categories:Forecasts, Trends
"The most reliable way to forecast the future is to try to understand the present."

— John Naisbitt
The digital world moves fast – and esports is no different. This breakneck speed of change brings chaos – but also creates opportunity. In view of that, here are three leading forecasts for the commercial esports market for 2017 and beyond.
The price of security
The recent hubbub surrounding reports of a $20M price tag for its Overwatch League (OWL) – plus insinuations that Blizzard is purposely pricing out endemic esports team brands – is somewhat exaggerated. Yes, an eight figure sum – for a single team competing in game title that's barely one calendar year old – is expensive (and risky). And yes, cost is the leading reason endemic esports clubs are dropping Overwatch rosters.
In reality, the market for esports franchises is an example of inelastic demand. Basically, that means the demand for teams is largely insensitive to changes in prices. Mostly due to limited supply: e.g. the near absolute scarcity of franchised esports leagues – OWL and Riot's LCK are the only official ones currently.
Plus, these seemingly exorbitant prices are within the budget of a new class of ownership interested in esports. Both of which are market dynamics – not Blizzard's design.
Forecast:  Economic contentions between endemic teams and non-endemic newcomers will not remain unique to Overwatch. However, the success of centrally-run, franchise leagues like OVL will be directly related to widespread interest in fielding competitive rosters, by endemic organizations. This places a premium on alternate professional or promotion-type circuits which encourage organic investment.
Subscribe me later
Content may be king, but subscriptions are the new black. Especially as, Facebook and Google are projected to control 60 percent of the $83 Billion US digital ad spend this year (eMarketer) – leaving a shrinking pie for other media players. Subscription models are a leading competitive response to this digital duopoly, e.g. creating enough high value content to attract a monthly sum from consumers.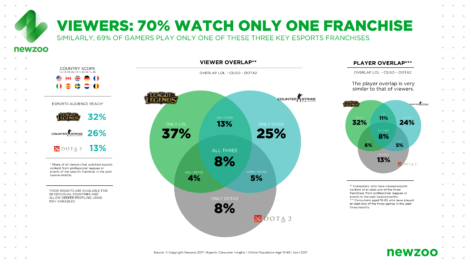 Image courtesy of Newzoo
In tandem, gaming video content (GVC) is massively popular among hard-to-reach audiences – according to SuperData. Both trends point to the convergence of subscription models and GVC.
Prominent players like Google (YouTube) and Twitch are obvious candidates. But, heavy viewership fragmentation (see image above) complicates an all-purpose subscription model on third-party platforms.
Forecast: Subscription models targeted at competitive players who consume GVC to help improve gameplay are poised to enter the market by 2018. Platforms similar to Boomeo – designed to help players improve at CS:GO by offering instructional content from some of the best pros in the world – will be combined with access to premium features such as VR/AR streams and exclusive content for live broadcasts. This will compose an "esports bundle" offered at a monthly rate.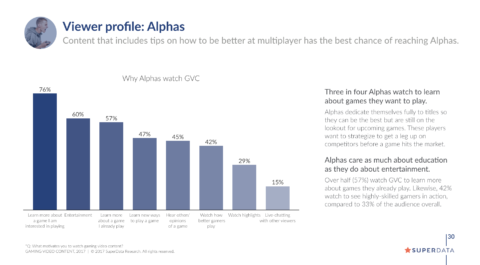 Image courtesy of SuperData Research
Interactive 2.0
The combination of interactive media and gaming video content (GVC) is disrupting traditional media. See: the level of interactivity for a Twitch live stream compared to watching linear TV. Still, livestreaming interactivity is still in its infancy.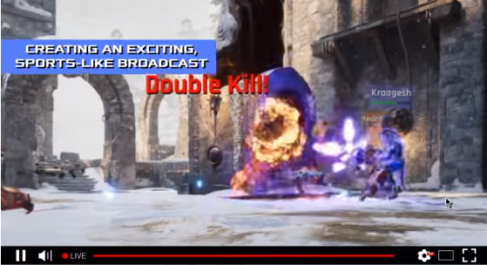 "I mean, you can literally click, tap, touch and interact with what you're watching. You're able to touch a YouTube Live stream and it will recognize what you're clicking on and what the information is in real-time."

— Jacob Novak, Genvid Technologies CEO via an Alistdaily interview
Enter Genvid Technologies, which offers a toolkit to allow game developers to make the stream natively interactive. This includes: deploying multiple camera angles and even making players and objects clickable. While Genvid represents a step forward for audience participation, the overlap with distribution of esports content is particularly compelling.
Forecast: The next wave of interactive streaming technology is positioned to increase the value of esports broadcasts rights more than near-term audience growth. Platforms like Facebook and Twitter will be able to tap real-time data from viewer interactions to drive dynamic, relevant ads during tournament streams. This depth of integration, and context, is worth its weight in gold to advertisers and totally unique to gaming content.
---
Join the esports industry's #1 weekly newsletter for FREE! http://eepurl.com/b_Cca