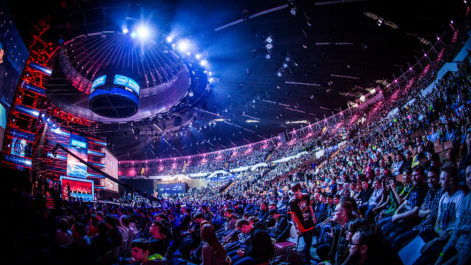 The State of Esports Brand Marketing
April 5, 2017

Tags: brands, eSports, eSports marketing

Categories:Marketing
The power of passion is massive. So it's no surprise that esports – a passion point for millions of millennials across the globe – is already being hailed as the next big thing for marketers. Still, for non-endemics, it remains mostly frontier land.
To shed light on the topic, Esports Group collaborated with Blicx Research to create a survey on the state of esports brand marketing. The survey:
Launched between January and March 2017
Drew participation from 426 brands (196 endemic and 230 non-endemic)
53% had 1 to 50 employees, 29% had 50 to 500, 18% had 500+
To learn more about esports brand marketing strategies, check out the Esports Playbook: for Brands and Marketers.
Insights
Click here or on the picture below for a direct link to the infographic.

Outlook
Esports lives and thrives on digital. So brand penetration is directly related to comfort with that medium. Non-endemic agencies – especially those with digital media expertise – are due to sharpen understanding of competitive video games for clients looking to reach esports consumers.
The growing convergence of traditional and digital sport will create new opportunities for brands to seamlessly extend existing relationships. Traditional sports leagues and teams that invest in esports can offer an in-house channel for commercial partners.
A long tail of game-specific destinations – e.g. lolesports.com and hltv.org – generate significant engagement from esports segments. Also, "dark social" platforms like Discord are especially vibrant within the esports community. Brand marketing strategies must factor these into the equation.
---
Join the esports industry's #1 weekly newsletter for FREE! http://eepurl.com/b_Cca