eSports iQ #97: Industry 360
March 22, 2017

Tags: Industry 360, eSports

Categories:eSports iQ
Below is a comprehensive look at various issues, trends, and developments across the global esports landscape. The objective is a 360-degree view of the rapidly evolving competitive video game industry.
Events
The newly launched Millennial Esports arena will be home to a $10,000 EA Sports-sanctioned Madden NFL tournament, March 25 – 26. A consistent flow of on premise Madden events will bode well should Las Vegas entice the NFL's Raiders from Oakland. Legal betting on Madden matches – pending a gaming license – would also have strong appeal for local football fans, both gamers and non-gamers alike.
Ralf Reichert – CEO of ESL – details keys to success for esports events in a recent Alistdaily interview. Reichert's input on gaming events is especially telling: "It's not as easy as shouting and everyone comes. It's really a give and take of the value you create, and then the bigger draw it gets," Currently, major esports events are best suited to global, destination-style experiences – not weekly, regional occurrences. This is a major difference which will characterize investment by cities and sports teams.
Valve announced that its premier DOTA 2 esports event – The International – will return to Seattle, WA despite risks posed by President Donald Trump's current travel bans. An invite to the International is worth a lot – the winner of 2016's iteration took home $9.1 Million. With so much money on the line, and increased hurdles for getting a visa from certain countries, Valve must provide far more clarity into team rankings for International qualification.
Marketing & Sponsorship
Cassandra Marshall at PCGamer suggests that pro League of Legends is suffering from a drought of "star power." However, this perspective overlooks a crucial point: Stars are born from narrative. It's not just natural charisma and/or force of personality. Actually, the cliché of a "hero's journey" is essential to building recognizable stars.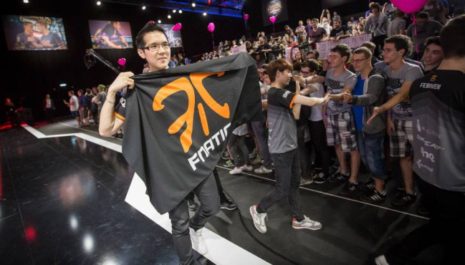 Image courtesy of Riot Games via PCGamer
Traditional sport has mastered the art of marketing players – and their stories – as a tactic for engaging audiences. After all, fans follow players (and teams) in which they are emotionally invested. And yes, players create the moments that enrapture and inspire, but they can't write their own stories.
It's easy to assume that esports organizations can/will fill this gap. However, brands and media are ideal partners for capturing the stories that stoke emotion and capture the imagination of fans. Ultimately, the onus falls on LCS power brokers to enable these partnerships at the league-level.
Leagues & Teams
Esports commentator and host of Turner's ELeague, Richard Lewis, recently went on record about the World Esports Association (WESA). In the interview he outlines how WESA has been "fairly toothless," when it comes to eliminating multiple team ownership among member organizations. WESA did pass a prohibition on multiple team ownership – giving teams 18 to 24 months to divest interests in more than one team. Still, without external insight there's no guarantee regulations are enforced.
Mr. Lewis also details the conflict of interest that plagues the newly formed Esports Integrity Coalition (ESIC) saying, "while I will still support and champion ESIC, we know the money that funds them comes from the parent company of ESL, WESA and DreamHack [The Modern Times Group]." The reality is true integrity depends on impartiality. Regardless of noble intentions, ESIC is bound by as much.
Regulation and governance will play a prominent role in ushering esports out of the current "Wild Wild West" era. Yet, the intertwined conflict of interests within organizations like WESA and ESIC highlight low levels of self-sustainability across the scene. Consequently, it might some time before truly effective integrity protection is a reality. 
Media
YouTube is now home to the FaceIt Esports Championship Series (ECS) which features Valve's Counter Strike Global Offensive title. The move points to the very early stages of rivalry for esports broadcast rights. Currently, there is a notable shift away from consolidation on Twitch to distribution across varied platforms – YouTube, Facebook, and Twitter. However, a lack of widespread league and tournament exclusivity could reduce the overall value of rights, in the near term.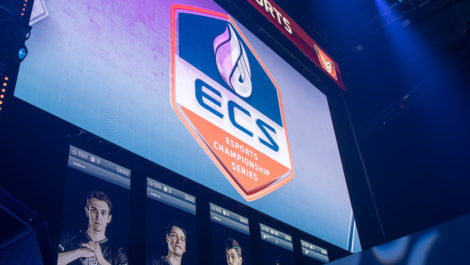 Image courtesy of FaceIt/ECS via Slingshot Esports
In the meantime, expect platforms to focus on establishing economies of scale for esports and gaming content. For example, Twitter just revealed a live video API that doesn't require use of the Periscope app. One of the API partners is Make.tv – a live video cloud platform – which already counts ESL as a customer. This could open the door for esports teams to partner with and deliver live content over Twitter in the same way that ESL and Dreamhack are today.
Investments
The investment arms race continues for tier 1 esports clubs in North America. Cloud9 closed a Series A funding round led by FunPlus Ventures, with participation from San Francisco Giants outfielder Hunter Pence, Bonfire Studios cofounders Min Kim and Rob Pardo, Hall of Fame San Francisco 49ers QB Joe Montana, and Golden State Warriors co-owner Chamath Palihapitiya. The deal was for an undisclosed sum.
Esports betting platform Blinkpool secured a round of VC investment via Velo Partners for $700,000 USD. Founded by two gamers, Blinkpool is designed to provide a betting experience tailored to esports fans and viewers. The platform's approach is strong – creating features suited for the nuances of individual game communities – but must go live before the market fit is apparent.


---

Join the esports industry's #1 weekly newsletter for FREE! http://eepurl.com/b_Cca5