eSports iQ #96: Three Key Insights that Matter
March 17, 2017

Tags: Netsurance, Events DC, NRG esports, Populous, eSports

Categories:eSports iQ
Edition #96 of eSports iQ focuses on on three key developments across the esports industry over the last week. Sign up here to have weekly insights like this delivered to your inbox!
Esports 2.0
Esports is on its way a city near you. Want proof? Check out last Friday's announcement that esports club NRG Esports is now being sponsored by Events D.C. – the district's official convention and sports authority.  On the surface it's a simple equation: team associates with arena in a city, hosts events, people buy tickets to attend, etc. In this case, it's more than that.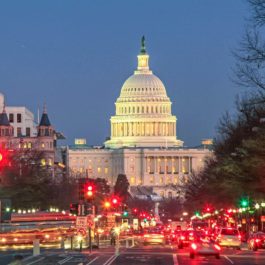 Image courtesy of Google Images
Events D.C.'s move fits into a larger trend of cities embracing digital culture. Cities are increasingly focused on strategy to create the best possible place to visit, live, and run a business. This partnership is less about the raw numbers that esports will produce – tourism, jobs, etc. Instead it's all about D.C.'s brand communication. Namely, integration of digital sport helps promote the region as a unique and exceptional place.
Yes, NRG's collaboration with Events D.C. is undoubtedly related to the upcoming Overwatch League. However, this is only the beginning. Forward-thinking esports clubs and/or those purchased by sports teams will embrace establishing official local headquarters, regardless of involvement in Overwatch. Especially as it becomes increasingly clear that media rights revenues will flow around teams, not to them.
The new endemic sponsor
Insurance company Netsurance is the latest non-endemic brand to sponsor DOTA 2 club Team NP – following the likes of FYM Hot Sauce. This is the first foray into esports for the Canadian online insurer. According to the announcement on Team NP's site:
"As one of Canada's first online insurance companies, we're proud to support one of Canada's first, and our favourite, professional Dota team, NP."
Netsurance is forging a brand identity as a company of NP fans who, like millions of other enthusiasts, are members of the DOTA 2 community. It creates immediate emotional connection with other fans, simply because fandom is now a leading brand characteristic. As a result, the online insurer comes across as almost native to the scene – a particularly strong position for a non-endemic brand.
This approach underscores one of the biggest hurdles for non-endemic brands: a deficit in passion for esports itself. And unfortunately, esports demographics demand shared values in exchange for authenticity. So the challenge for other non-gaming brands is in demonstrating enough genuine passion necessary to become an endemic of sorts. But as Netsurance shows, becoming a fan is a great start.
Embracing the future
Populous – a leading global design firm – gave a glimpse of their esports stadium of the future at SXSW Austin. The stadium concept is a stacked multi-use arena fit with a gaming arena, event spaces and interactive media plaza.
"Only a handful of eSports-specific venues currently exist and none currently have the live event hosting capability of a full-size arena."
— Brian Mirakian, Principal and Director of Populous Activate
The design blurs lines between spectator and participant. For example, it's centered on the concept of public gaming spaces – designated areas where an increasing array of gaming experiences are the social glue for crowds. The option to spectate and/or participate – play, engage, etc. – within the same venue is a powerful differentiator. The site architecture is purposely designed to engage visitors via different forms of gaming-related entertainment and digital culture.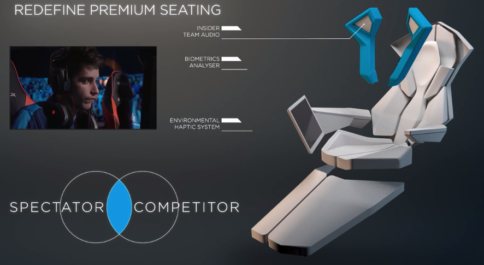 Image courtesy of Populous
Gaming – not esports alone – will be at the heart of these interactive venue experiences of the future. So the important question isn't if Fnatic will be worth more than Real Madrid by 20xx. Rather, it's about how many futbol fans will prefer playing FIFA vs watching Champions League games in 10 – 15 years. Populous' vision for the esports stadium of the future is concrete proof of as much.
---
Join the esports industry's #1 weekly newsletter for FREE! http://eepurl.com/b_Cca5